What the Fontaine?! presents:
"What the Fontaine?!: You never know what you'll hear next on this fun mix of tunes from across the decades and musical genres."
German Chancellor Angela Merkel met with Donald Trump today at the White House. German American Friendship??? Hey, I have a band called that, in German: Deutsch Amerikanische Freundschaft. Let's play music by DAF and many others tonight 9-11pmEDT. (I've got lotsa groove-oriented vinyl, including DAF.) Cool?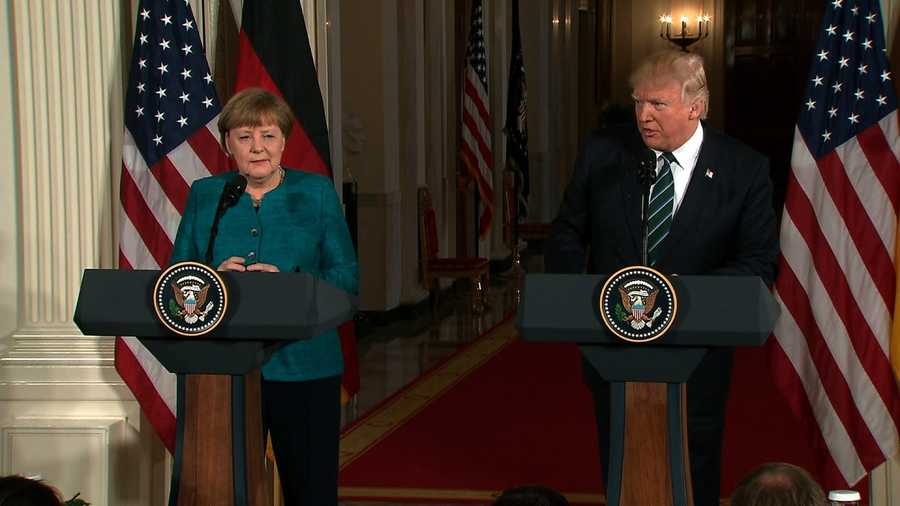 Twitter: http://twitter.com/WhatTheFontaine
Facebook: http://www.facebook.com/pages/Richmond-VA/What-the-Fontaine-on-WRIR-973-FM/273679064155
Phone: 804.649.9737
CLICK HERE for tonight's podcast.
More playlists/podcasts: http://www.wrir.org/author/fontaine
————————————————————————————————-
Meat Beat Manifesto – United Nations
Burst Into Flames – Get Me Now  [John Morand @Sound Of Music tonight]
Giggly Boys – Falling Down  [tonight @Chum Media, Sun @Flora]
Fat Spirit – Outside  [tonight @Chum Media]
Deutsch Amerikanische Freundschaft (DAF) – Ein Bisschen Krieg
These Immortal Souls – Blood and Sand (She Said)
The Gun Club – She's Like Heroin to Me
James Brown – Papa Don't Take No Mess
Ohio Players – Love Rollercoaster
War – Low Rider
Gang of Four – To Hell With Poverty
No Trend – Freak
Beastie Boys – She's Crafty
Shriekback – My Spine Is the Bassline
Mark Stewart + Maffia – These Things Happen
Consolidated – Dysfunctional Relationship
Simple Minds – Changeling
Alice Cooper – (We're All) Clones
Human League – The Things That Dreams Are Made Of
Pete Shelley – Homosapien
Modern English – Life in the Gladhouse
The Monochrome Set – The Lighter Side of Dating
The B-52s – Give Me Back My Man
The Fleshtones – Hexbreaker
Adam & the Ants – Antmusic
Love & Rockets – It Could Be Sunshine
Pylon – M-Train
English Beat – Mirror in the Bathroom
Wire –  Fragile
Fontaine 109 April 27th, 2018
Posted In: Music Shows