What the Fontaine?! presents:
"What the Fontaine?!: You never know what you'll hear next on this fun mix of tunes from across the decades and musical genres."
What a lovely day. Enjoy the low humidity while you can, 'cause it's gonna be a scorcher on Monday! I'll be here 9-11pmEDT tonight to bring you a mostly sunny mix of tunes. Blasters, Leonard Cohen, English Beat, Electric Six, Angry Samoans, Babes in Toyland, etc. Check it out!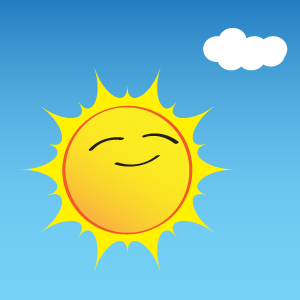 Twitter: http://twitter.com/WhatTheFontaine
Facebook: http://www.facebook.com/pages/Richmond-VA/What-the-Fontaine-on-WRIR-973-FM/273679064155
Phone: 804.649.9737
CLICK HERE for tonight's podcast.
More playlists/podcasts: http://www.wrir.org/author/fontaine
————————————————————————————————-
Meat Beat Manifesto – United Nations
Rage Against the Machine – Renegades of Funk  [Afrika Bambaataa cover]
Electric Six – Danger! High Voltage!
Cows – 39 Lashes  [cover of Jesus Christ Superstar song]
Didjits – Mr. DNA  [Devo cover]
Mudhoney – Pump It Up  [Elvis Costello cover]
Primus – Making Plans for Nigel  [XTC cover]
Hypnolovewheel – Antmusic  [Adam & the Ants cover]
Dread Zeppelin – Heartbreaker (At the End of Lonely Street)  [Elvis meets Led Zeppelin]
Powerman 5000 – Devil Inside  [INXS cover]  [request]
Bauhaus – Telegram Sam  [T. Rex cover]
Wolfgang Press – Mama Told Me Not to Come  [Three Dog Night cover]
Sonic Youth – Ca Plane Pour Moi  [Plastic Bertrand cover]
Butthole Surfers – Hurdy Gurdy Man  [Donovan cover]  [request]
GroundLift – Sexy Back  [Justin Timberlake cover]  [request]
L7 – Sweet Sex  [Black Sabbath meets Flipper]
Tiny Lights – 5′ 1″  [Iggy cover]
Mojo Nixon – Be My Lover  [Alice Cooper cover]
League of Space Pirates – Homosapien  [Pete Shelley cover]  [June 22 @Sound of Music]
The Blasters – I'm Shakin'
Nick Cave – Tower of Song  [Leonard Cohen cover]
Leonard Cohen – Who By Fire
English Beat – Rankin Full Stop
Angry Samoans – My Old Man's a Fatso
Babes in Toyland – Bruise Violet
Pussy Galore – Yü-Gung (Fütter Mein Ego)  [Einstürzende Neubauten cover]
Gang of Four – Damaged Goods
Echo + Bunnymen – With a Hip
Ween – Captain Fantasy
Course of Empire – Infested (Darwin Goodman Mix)
Fontaine 109 June 15th, 2018
Posted In: Music Shows