Open Source RVA presents:
BI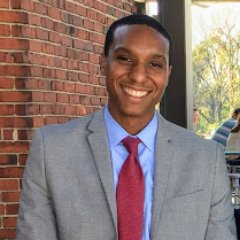 G PLANS AND CUPPED HANDS! On Friday's edition of Open Source RVA, heard at noon on WRIR 97.3 FM, host Don Harrison talks about the big Richmond Coliseum revitalization project with writer Jason Roop. His latest cover story for Style Weekly takes a look at this $1.4 billion dollar project — the brainchild of Dominion energy executive Tom Farrell — and the many unanswered questions surrounding its construction, financing and potential taxpayer cost. Are we headed for the biggest booster-pushed boondoggle yet? Don also speaks with Bryce Robertson, candidate for the Richmond School Board 7th district seat. What is his plan for turning Richmond's beleaguered public schools around, and does he think Superintendent Jason Kamras is on the right track? We also have a brand new installment of Curtain Call, our bi-weekly look at Richmond's thriving theater scene produced by the Richmond Theater Critics Circle. This week, Julinda D. Lewis, Susie Hirsch Haubenstock and Jerry Williams give us a recap of this year's Artsies Awards, and also review Cadence Theatre Company/ Virginia Repertory Theatre's "Between Riverside and Crazy" and Quill Theatre's "Gutenberg! The Musical!" AND it's fund raising time at WRIR, so producer Krysti Albus joins Don on a trip back through time to show you what the media landscape in Richmond was like BEFORE WRIR came around. Spoiler: It was a soul-crushing netherworld of pain and sorrow. Call 804-622-9747 and donate to help keep the station on the air so that we never have to return to those horrible days. Get with the Source at noon on WRIR 97.3 fm Richmond Independent Radio and http://wrir.org.
Show Archive
Play show
/
Add show to playlist
Playlist:
Playlist temporarily unavailable.
OSRVA 148 October 19th, 2018
Posted In: Music Shows