Wide Ear Folk

Wide Ear Folk 5-7 OM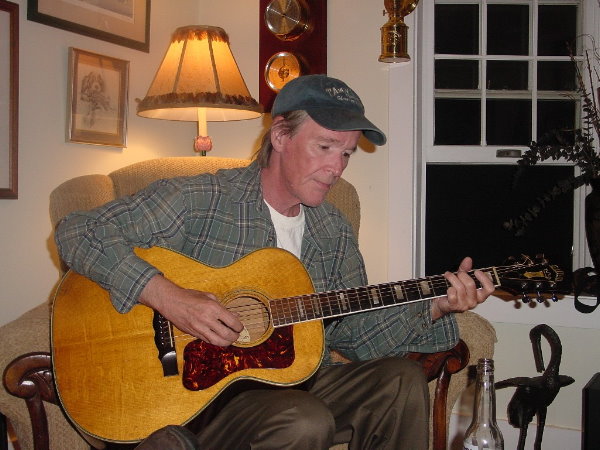 We lost a great singer songwriter and performer, Bill Morrissey this past week. I'll play a small tribute to him on Wide Ear tonight.
Click on read more for tonight's play list
Wait (featuring Albert Hammond Jr.) Ben Kweller This Bird Has Flown: A 40th Anniversary Tribute to The Beatl
Kantoi Zee Avi Zee Avi
Postcards From Hell Wood Brothers Loaded
Summer Dress Shawn Colvin These Four Walls
Making The Move Ari Hest 52
Made By Maid Laura Marling I Speak Because I Can
Crazy Car Olof Arnalds Innundir Skinni
Family Cat Roger Sellers Roger Sellers
Pennsylvania Annie Crane Through the Farmlands & the Cities
Salinger Salad Annie Crane Jump With A Childs Heart
This Town Is Cold Barton Carroll Together You And I
Sweet Marie Ben Sollee and Daniel Martin Moore Dear Companion
The Water (feat. Laura Marling) – Johnny Flynn;Laura Marling Johnny Flynn;Laura Marling Been Listening
Devil's Spoke Laura Marling I Speak Because I Can
Fixing A Hole Wood Brothers Up Above My Head
Honey Bee Zee Avi Zee Avi
My Old Town Bill Morrissey North
Twenty Third Street Bill Morrissey Something I Saw or Thought I Saw
Clear Blue Day In Limbo Stew Something Deeper Than These Changes
Trapdoor Birdie Busch Everyone Will Take You In
Honey Jar Junkies Birdie Busch Everyone Will Take You In
The Chief Engineer David Francey Seaway
Traipsing Through The Aisles Samantha Crain The Confiscation EP
Falling Off The Face Of The Earth Neil Young Prairie Wind
Intersections Stephen Gordon briterevolution.com – April 2010
Move Along Lonesome Brothers Fences
Music In Your Eyes Stan Rogers From Coffee House To Concert Hall
Dandelion Wine Ron Sexsmith Retriever
Relief Samamidon I See The Sign
Girl From Arkansas Rod Picott Girl from Arkansas
Fish Story Sharla June Flyin' Without My Wings Again
Lynda Lee The Whiskey Rebellion
Playlist temporarily unavailable.