Songs From The Big Hair

Songs From the Big Hair: Fontaine and Irene Bring Music, Wind, and Rain

Fontaine here this Saturday 3-5pmEDT to bring you music from the 1980s. Since Hurricane Irene is here as well, I thought I'd find a photo of a big 1980s hurricane … Hugo! Tune in for punk, new wave, hip hop, and probably lots of weather announcements.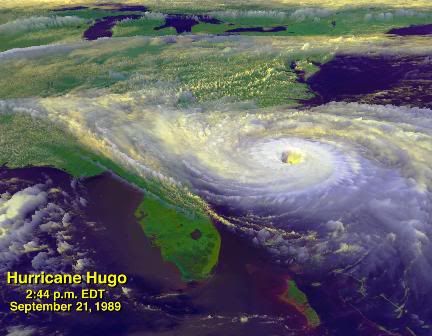 Twitter: http://twitter.com/WhatTheFontaine
Facebook: http://www.facebook.com/pages/Richmond-VA/What-the-Fontaine-on-WRIR-973-FM/273679064155
AIM: WhatTheFontaine Phone: 804.649.9737
Check here later for tonight's podcast.
All podcasts: http://www.radio4all.net/index.php/contributor/3857

Click "Read More" for song list.

Dexy's Midnight Runners – Come on Eileen
Grace Jones – Warm Leatherette
The Police – Voices Inside My Head
The Godfathers – She Gives Me Love
The Specials – Do the Dog
The Birthday Party – Waving My Arms
Shriekback – My Spine (is the Bassline)
The Scorpions – Rock You Like A Hurricane (request)
Siouxsie + Banshees – Monitor
Sisters of Mercy – Flood II (request)
Big Black – Jordan Minnesota
Bauhaus – Telegram Sam
Essential Logic – Quality Crayon Wax OK
The B-52's – 52 Girls
Delta 5 – Mind Your Own Business
Tom Tom Club – On, On, On, On
Ramones – Do You Remember Rock 'n' Roll Radio?
The Clash – This is Radio Clash
The Slits – I Heard it Through the Grapevine
Mission of Burma – That's How I Escaped My Certain Fate
ESG – Earn It
X-Ray Spex – The Day the World Turned Day-Glo
Robyn Hitchcock & the Egyptians – The Man with the Lightbulb Head
Devo – Beautiful World
Gang of Four – Outside the Trains Don't Run on Time
Fishbone – Party at Ground Zero (request)
Cabaret Voltaire – Nag Nag Nag
The Fall – Copped It
The Human League – Being Boiled

Playlist temporarily unavailable.