What the Fontaine?!

WTF: Leaves Are Swirling

"What the Fontaine?!: You never know what you'll hear next on this fun mix of tunes from across the decades and musical genres."

Seems like all of Richmond's Fall leaves came down this week. The chill is in the air, we lost that extra hour of daylight, and Thanksgiving is almost upon us. Well, let's listen to some music!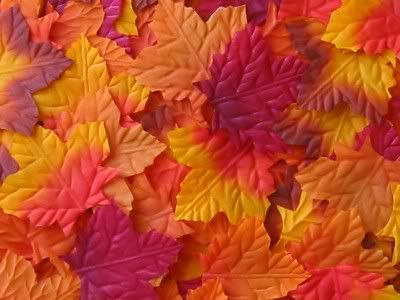 Twitter: http://twitter.com/WhatTheFontaine
Facebook: http://www.facebook.com/pages/Richmond-VA/What-the-Fontaine-on-WRIR-973-FM/273679064155
AIM: WhatTheFontaine Phone:804.649.9737
Check here later for tonight's podcast.
All podcasts: http://www.radio4all.net/index.php/contributor/3857

Click "Read More" for song list.

Meat Beat Manifesto – United Nations
Fatboy Slim – The Weekend Starts Here
Grinderman – When My Love Comes Down
Blur – There's No Other Way
The Godfathers – She Gives Me Love
The Cult – Wild Flower
Dick Dale – Nitro
New York Dolls – Chatterbox
Didjits – Mr. DNA
Hoodoo Gurus – Like Wow — Wipeout!
Ween – I'll Be Your Jonny on the Spot
Iggy Pop – Bang Bang
Electric Six – It's Showtime!
Bad Brains – Return to Heaven
L7 – Riding with a Movie Star
Talking Heads – Memories Can't Wait
Magnetic Mountain – Banditos
La Mere Vipere – Titan Prism
Midzhur – Down in the Dirt [next Monday @ SMatter]
Lost Tribe – Forever [filmed a video Tues @ SMatter]
Parasytic – Traitor [tonight @ Kingdom]
Black Flag – Gimme Gimme Gimme
Gang of Four – Outside the Trains Don't Run on Time
Brian Eno – Baby's On Fire
Wire – Two Minutes
Einsturzende Neubauten – Morning Dew
Milk Cult – Psychoanalytwist
Doctor Nerve – Mister Stiff Fries a Dozen
Nitzer Ebb – Control I'm Here
Kraftwerk – The Model
Morrissey – I Will See You in Far Off Places
Fluke – Atom Bomb

Playlist temporarily unavailable.