Dog Germs

dog germs 12/7/11 edition

tonight we start off with some music from bands playing within the next week, vnv nation and point blank.

and then we try and tackle the rest of the new music we didn't have time to get to last week. we'll hear new tunes from cryogenic echelon, acretongue, darkdriveclinic, the break up, de/vision, shiv-r, diary of dreams, pop will eat itself, download (kinda), melt, hydrocyanic, and lpf12.

…plus your requests and more!

upcoming shows:

vnv nation on dec. 7th @ the norva, norfolk, va
point blank (final show!) on dec. 10th @ empire, richmond, va
low on sanity, proceed the eye (debut show!), league of space pirates on dec. 16th @ wonderland, richmond, va
hanzel und gretyl, synthetic nightmare, machines of living death on dec. 29th @ fallout, richmond, va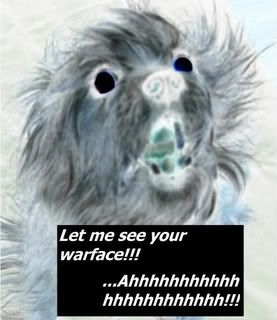 click "read more" to see the entire playlist!
miss this crazy show? well listen to the crazy podcast and watch your sanity slowly slip away!
thank you for listening and have an insanely fun week!
| Song | Artist | Album | Label | Year |
| --- | --- | --- | --- | --- |
| | | | | 2011 |
Playlist temporarily unavailable.