Dog Germs

dog germs 4/25/12 edition

i'm starting tonight's show with some music from and/or related to bands playing within the next 5 days–we will hear songs from reverend d-ray and the shockers, point blank (the creep-a-zoids features two members formerly in point blank), and horsehead!

also tonight we will hear new music from digital diktator, skyla vertex, the peoples republic of europe, grendel, and believe it or not, :wumpscut:!

plus, we'll hear lots of other classic tracks and/or requests!

upcoming shows:

koffin kats, reverend d-ray and the shockers, creep-a-zoids, thursday, april 26th @ the camel, richmond, va
horsehead, saturday, april 28th @ cafe diem, richmond, va
low on sanity, heretics in the lab, rivetta, thursday, may 17th @ fallout, richmond, va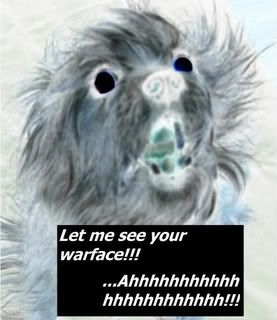 click "read more" to see the playlist!
miss or want to re-live the excitement of this or any other past show? check out all the podcasts!
wouldn't you like to know?…click "read more"! share your favorites by posting in the "comment" section!
what are your favorite bands from germany?
tommy's list:
1. kmfdm
2. rammstein
3. einsturzende neubauten
4. die krupps
5. tankard
6. funker vogt
7. artillery
| Song | Artist | Album | Label | Year |
| --- | --- | --- | --- | --- |
| | | | | 2012 |
Playlist temporarily unavailable.