Dog Germs

dog germs 8/8/12 edition

finally, tonight's show will feature a healthy dose of new music for those of you craving such things…those of you not, don't worry 'cause i have plenty of classics too!

we will hear new music from icon of coil, the peoples republic of europe, modulate, and suicide commando, plus new-old tunes from 16 volt and suicide commando!

all of this for you, plus whatever you request of me to play…and even more awesome tunes that you didn't request!

***upcoming event***:
vaxsination: i didn't mention this on the air (i didn't know if i could or not), but i'm djing at fallout on aug. 16th, 10 pm-2 am. there is no cover to get in…if you like the dog germs music, then you will probably like the vaxsination music! hope to see you all there!


upcoming shows:

covenant, bella morte, and the break up, sunday, august 26th @ fallout, richmond, va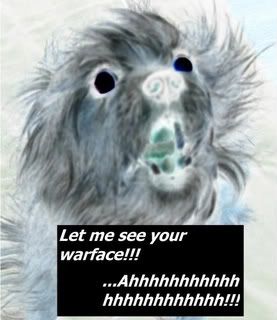 click "read more" to see tonight's playlist!
miss this show, or any past show? you're problems can be fixed via the podcast!
| Song | Artist | Album | Label | Year |
| --- | --- | --- | --- | --- |
| | | | | 2012 |
Playlist temporarily unavailable.