A Party Of One

Party of One: I Cain't be Satisfied!

Feeling Bluesey again. Tune in!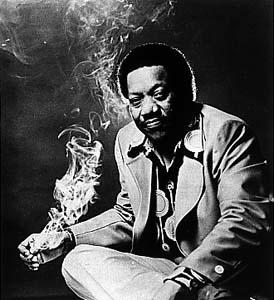 Call up! 804-649-9737
Tweet! @WRIRDJDustin
Dustin Richardson


Create Your Badge
Click "read more" for the playlist!
Asie Payton – Asie's Jam
Lightnin' Hopkins – Baby Please Don't Go
Bobby Bland – St. James Infirmary Blues
Albert Collins – Dyin' Flue
Howlin' Wolf – Poor Boy
George Smith – Mississippi River Blues
Bo Diddley – I'm a Man
Jimi Hendrix Experience – Drivin' South
Ike & Tina Turner – I've Been Lovin' You
Slim Harpo – King Bee
The Rolling Stones – Carol
Canned Heat – Henry's Shuffle
Bob Dylan – In My Time of Dyin'
Black Ace – Whiskey & Wimmen
Jimi & Me – Party of One Theme
John Lee Hooker – Whiskey & Wimmen/House Rent Boogie
George Thorogood – One Bourbon, One Scotch, One Beer
Muddy Waters – Can't Be Satisfied
B.B. King – Better Lovin' Man
Otis Rush – All Your Love (I Miss Loving)
Son House – Empire State Express (Empire State of Mind)
(Peter Green's) Fleetwood Mac – Comin' Home
Screamin' Jay Hawkins – Hong Kong
Love Sculpture – Don't Answer the Door
Albert King – Born Under a Bad Sign
Sister Rosetta Tharpe – Up Above My Head
Muppets Closing Theme – Thanks!!!
Playlist temporarily unavailable.