Dog Germs

dog germs 9/19/12 edition

first off…if you don't know by now, our fall fundraiser is in full swing! your donations keep this amazing show and amazing radio station alive and kicking!

and then…tonight's show starts out with a track from hellblinki, who will be playing here in rva tomorrow night at the camel!

and then also…i have new music tonight from uberbyte, dismantled, de/vision, and nightchild a.!

and then also as well…i have lots of other cool tunes to play, including your awesome requests!

upcoming shows:

hellblinki w/ the moonbees, wednesday, sept. 19th @ the camel, richmond, va
david j w/ adrian h and the wounds, wednesday, sept. 26th @ fallout, richmond, va
adam ant w/ brothers of brazil, tuesday, oct. 2nd @ the national, richmond, va
my life with the thrill kill kult w/ left spine down, sunday, oct. 21st @ empire, springfield, va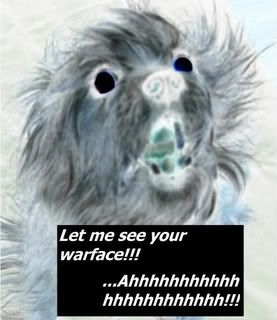 click "read more" to see the playlist!
miss this show or just wanna listen to it over and over again? here's the podcast!
thank you for listening and supporting wrir and independent radio here in richmond, va!
| Song | Artist | Album | Label | Year |
| --- | --- | --- | --- | --- |
| | | | | 2012 |
Playlist temporarily unavailable.