What the Fontaine?!

WTF: Folk Fest Weekend

"What the Fontaine?!: You never know what you'll hear next on this fun mix of tunes from across the decades and musical genres."

It's the 8th annual Folk Fest weekend (3 years of National Folk Festival, 5 years of Richmond Folk Festival). It's a wonderful FREE event that is really an international music fest. Here' s more info: http://www.richmondfolkfestival.org/ I'm not gonna play fest bands, though (surprise!), but other stuff, mostly non-80s bands. I'll be back tomorrow to host the 80s Show. So tune in tonight 9-11pmEDT and Saturday 3-5pmEDT!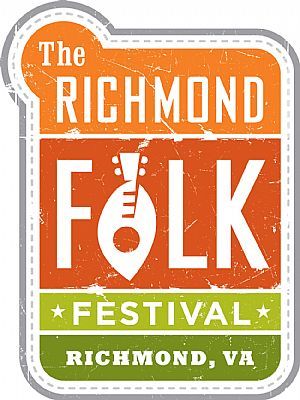 Twitter: http://twitter.com/WhatTheFontaine
Facebook: http://www.facebook.com/pages/Richmond-VA/What-the-Fontaine-on-WRIR-973-FM/273679064155
AIM: WhatTheFontaine Phone:804.649.9737
Check here later for tonight's podcast.
All podcasts: http://www.radio4all.net/index.php/contributor/3857

Click "Read More" for song list.

Meat Beat Manifesto – United Nations
The Police – Next to You
Kepone – Ugly Dance
Nick Cave & the Bad Seeds – Brother My Cup is Empty
The Stooges – T.V. Eye
The Donnas – All Messed Up
L7 – Riding With a Movie Star
Jello Biafra & the Guantanamo School of Medicine – Pets Eat Their Master
Grinderman – Depth Charge Ethel
Sonic Youth – 100%
Cop Shoot Cop – $10 Bill
Mission of Burma – 1001 Pleasant Dreams
more number songs:
Ohi Ho Bang Bang – The Three
Clutch – 10001110101
Monster Magnet – 2000 Light Years From Home
Ministry – Scarecrow (was supposed to be Psalm 69 … oops!)
Atari Teenage Riot – Destroy 2000 Years of Culture
Throbbing Gristle – 20 Jazz Funk Greats
The Stooges – 1969
The Jackofficers – #6
Chrome – ST 37
The Ventures – Hawaii Five-O
Tom Waits – Step Right Up
Tom Waits – Goin' Out West
Alice Donut – My Boyfriend's Back
Didjits – Mr. DNA
The Jesus Lizard – Liar
Adrian H and The Wounds – Murder in the Forest

Playlist temporarily unavailable.