Dog Germs

dog germs 5/29/13 edition

"whimper whimper", sad puppy here did not acquire a copy of the new skinny puppy album. hopefully i will track down a copy tomorrow after work and will be playing it for you next week!

i do have new music from suicide commando, xp8, mindless self indulgence, army of the universe, thyx, nemesis 21, and defeat!

all this, including requests, and the triumphant return of frankie's voice on the air spreading his words of wisdom!

***upcoming event***:
vaxsination: i am not mentioning this on the air, but i'm djing at fallout on wednesday, june 12th, 10 pm-2 am. there is no cover to get in…if you like the dog germs music, then you will probably like the vaxsination music! hope to see you all there!

upcoming shows:

project pitchfork, ayria, and brighter fires on monday, june 3rd @ fallout, richmond, va
heretics in the lab, low on sanity, and machine chop inc. on thursday, june 20th @ strange matter, richmond, va
heretics in the lab, low on sanity, and asylum xiii on friday, june 21st @ buddas place, newport news, va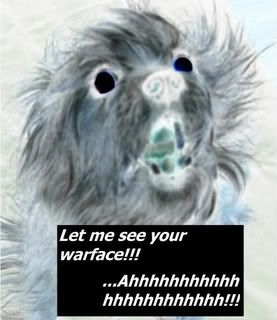 click "read more" to see the playlist!
miss the show and/or just wanna hear frankie's voice again? check out the podcast!
thanks for listening! have an awesome week!
| Song | Artist | Album | Label | Year |
| --- | --- | --- | --- | --- |
| | | | | 2013 |
Playlist temporarily unavailable.