Dog Germs

dog germs 6/12/13 edition

we start off the show tonight with another amazing new track from skinny puppy's weapon!

then we will go right into hearing the new nine inch nails track "came back haunted" from their upcoming new album hesitation marks!

and on top of all that, we will hear new music from download, imperative reaction, covenant, alison moyet, luxury stranger, alterred, and fla vector!

and even on top of all that, i have even more awesome music for your audio-seeking ears…including your requests!

***upcoming event***:

vaxsination: i am not mentioning this on the air, but i'm djing at fallout on wednesday, june 12th, 10 pm-2 am. there is no cover to get in…if you like the dog germs music, then you will probably like the vaxsination music! hope to see you all there!

upcoming shows:

heretics in the lab, low on sanity, and machine chop inc. on thursday, june 20th @ strange matter, richmond, va


heretics in the lab, low on sanity, and asylum xiii on friday, june 21st @ buddhas place, newport news, va

nine inch nails, oct. 18th @ verizon center, washington, dc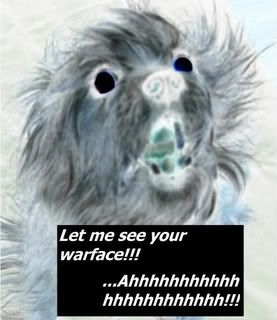 click "read more" to see the playlist!
miss the show and/or just really need to hear it again because it was so f–king awesome?! get your fix via the podcast!
thanks for listening and have a spectacular week!
| Song | Artist | Album | Label | Year |
| --- | --- | --- | --- | --- |
| | | | | 2013 |
Playlist temporarily unavailable.