Dog Germs

dog germs 7/17/13 edition

for you tonight, i have a good amount of new music for you including new stuff from pet shop boys, cryogenic echelon, virgins o.r pidgeons, jäger 90, mixe1, and junksista!

plus, we will hear a track from venal flesh who are playing at d.c.'s 17th annual masquerade ball: emerald city this friday in washinton d.c.!

all this incredibly awesome music and more, including your ever dynamic requests!

upcoming shows:

d.c.'s 17th annual masquerade ball: emerald city, feat. venal flesh, the takeover project, and retrogramme on friday, july 19th @ phase 1 of dupont, washington, d.c.
die sektor, frontal boundary, and little black rain clouds on thursday, july 25th @ fallout, richmond, va
bella morte, lauren hoffman, and synthetic division on saturday, august 3rd @ jefferson theater, charlottesville, va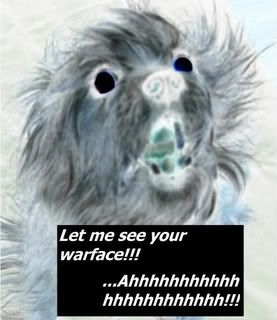 click "read more" to see the playlist!
miss burning up hot because you missed the show? chill out with the podcast!
thanks for listening! have a fantastic week!
| Song | Artist | Album | Label | Year |
| --- | --- | --- | --- | --- |
| | | | | 2013 |
Playlist temporarily unavailable.