Dog Germs

dog germs 1/29/14 edition

tonight's show will kick off with a couple of tracks from the pixies who are playing here in rva tonight!

plus i'll be playing some new music from the new project called spex which features members from head trip conception!

all this, plus much more, including your requests, on another snowy night of dog germs!

***upcoming event***:
vaxsination: i am not mentioning this on the air, but i'm djing at fallout on wednesday, february 12th, 10 pm-2 am. there is no cover to get in…if you like the dog germs music, then you will probably like the vaxsination music! hope to see you all there!

upcoming shows:

pixies on wednesday, january 29th @ the national, richmond, va
asylum xiii, proceed the eye, and human services, february 7th @ roger's, portsmouth, va
low on sanity and deist requiem, february 8th @ fallout, richmond, va
skinny puppy on tuesday, february 11th @ the filmore silver spring, silver spring, md
infected mushroom, february 26th @ the norva, norfolk, va
infected mushroom, february 27th @ the national, richmond, va
nachtmahr w/ludovico technique, march 31st @ fallout, richmond, va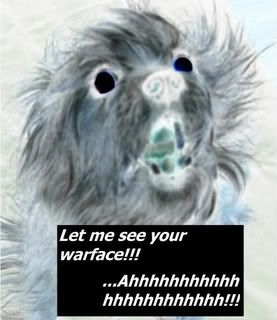 click "read more" to see the playlist!
miss the show because your were frozen in the snow? thaw out with the podcast!
…and be sure to like us on facebook!
thanks for listening! have an awesome winter!
| Song | Artist | Album | Label | Year |
| --- | --- | --- | --- | --- |
| | | | | 2014 |
Playlist temporarily unavailable.