What the Fontaine?!

WTF: 3 Fractured Ribs, Ow!!

"What the Fontaine?!: You never know what you'll hear next on this fun mix of tunes from across the decades and musical genres."

How did your Thursday night go? Mine was great until the very end when a late-night confrontation left me with three fractured ribs! Ow, ow, ow! I had planned on bringing you my annual Valentine's Day special ("Love: The Good, the Bad, and the Ugly … Billie Holiday to Throbbing Gristle"). But I didn't feel up to putting it all together after today's torment. So I've got another fun grab-bag of CDs. Tune in 9-11pmEST tonight, and again 3-5pm tomorrow when I host the 80s show w/ Gary Stevens.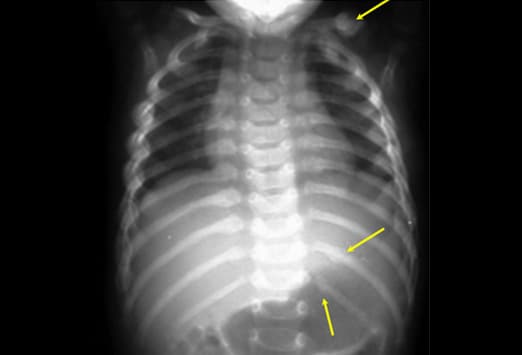 Twitter: http://twitter.com/WhatTheFontaine
Facebook: http://www.facebook.com/pages/Richmond-VA/What-the-Fontaine-on-WRIR-973-FM/273679064155
AIM: WhatTheFontaine Phone: 804.649.9737
Check here later for tonight's podcast.
All podcasts: http://www.radio4all.net/index.php/contributor/3857

Click "Read More" for song list.

Meat Beat Manifesto – United Nations
LCD Soundsystem – North American Scum
X – Universal Corner
Jello Biafra & the Guantanamo School of Medicine – Pets Eat Their Master
Fugazi – Give Me the Cure
Ween – Captain Fantasy
Velvet Underground – What Goes On
Clutch – 10001110101
Faultline, Brian Molko, & Francoise Hardy – Requiem For a Jerk
The Stooges – No Fun
The Misfits – TV Casualty
Peelander-Z – Mad Tiger
Tupelo Chain Sex – Mambo Lola
They Might Be Giants – Istanbul (Not Constantinople)
Ramones – I Wanna Be Sedated
My Life With the Thrill Kill Kult – Sex on Wheelz
Slick Idiot – Everyone's a Winner [Hot Chocolate cover]
Prodigy – Fuel My Fire [L7 cover]
Melvins – Bar-X-The Rocking M
1000 Homo DJs – Supernaut [Black Sabbath cover]
Barkmarket – Redundant
Sex Pistols – Sub-Mission
The Clash – London's Burning
Buzzcocks – Sitting Round at Home
Gang of Four – I Found That Essence Rare
The Minutemen – Jesus and Tequila
Angry Samoans – My Old Man's a Fatso
Minor Threat – Cashing In
The Fall – Funnel of Love
Gary Numan – You Are In My Vision
Helmet – Ironhead
Fear – More Beer

Playlist temporarily unavailable.