What the Fontaine?!

WTF: Devo, Swans, X-Ray-Spex, Alice Donut, Etc.

"What the Fontaine?!: You never know what you'll hear next on this fun mix of tunes from across the decades and musical genres."

Gonna play you some Swans in honor of their DC gig next Wednesday. Plus I have Devo, X-Ray-Spex, X, Alice Donut, etc., etc. Tune in 9-11pmEDT!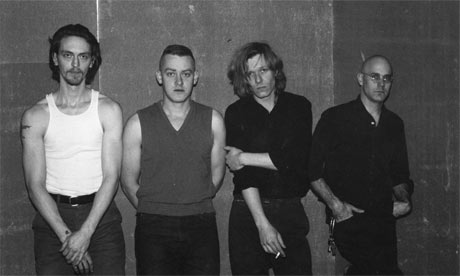 Swans
Twitter: http://twitter.com/WhatTheFontaine
Facebook: http://www.facebook.com/pages/Richmond-VA/What-the-Fontaine-on-WRIR-973-FM/273679064155
AIM: WhatTheFontaine Phone: 804.649-9737
Check here later for tonight's podcast.
All podcasts: http://www.radio4all.net/index.php/contributor/3857

Click "Read More" for song list

Meat Beat Manifesto – United Nations
Devo – Fresh
X-Ray Spex – The Day the World Turned Day-Glo
X – The Hungry Wolf
The Jam – The Modern World
Die Krupps – Enter Sandman
Sonic Youth – Kool Thing
Cows – Sexy Pee Story
The Birthday Party – Sonny's Burning
Alice Donut – My Boyfriend's Back
Primus – Tommy the Cat
Mike Watt – Big Train
Mike Watt – Arrow-Pierced-Egg-Man
Swans – Mother of the World [next Wed. @ Black Cat]
Patti Smith – Gloria
Sweet – Little Willy
Talking Heads – Crosseyed and Painless
The Jackofficers – Do It
My Life With the Thrill Kill Kult – Blue Buddha
Howie B. / Serge Gainsbourg – Ballade de Melody Nelson
Portishead – Strangers
Front 242 – Skin (Fur Coat)
KMFDM – Stray Bullet
The Crash Baptists – Terribly Swollen (part)

Playlist temporarily unavailable.