Dog Germs

dog germs 10/1/14 edition

not sure how i didn't know about this, but prong is playing at empire in springfield, va, tonight so i will start the show with something from them!

plus, we will here some music from electric six who will be playing tuesday night in d.c. at the black cat!

i do not have any new music tonight, but you can be certain i will still have plenty of stellar music for your stellar ears…including your requests!

vaxsination: i am not mentioning this on the air, but i'm djing at fallout on wednesday, october 8th, 9 pm to 2 am. there is no cover to get in…if you like the dog germs music, then you will probably like the vaxsination music! hope to see you all there!




prong on oct. 1 @ empire, springfield, va

electrix six

on oct. 7th @ black cat, washington, d.c.

the damned and t.s.o.l.

on oct. 26th @ black cat, washington, d.c.

sam hain

on oct. 31st @ howard theater, washington, d.c.


assemblage 23

on oct. 31 @ empire, springfield, va


the glitch mob, the m machne, chrome sparks

on nov. 2 @ echostage, washington, d.c.


echoes of solitude, fallout of fear, proceed the eye, automated messiah

on nov. 7th @ taphouse, norfolk, va


johnny marr

on nov. 9 @ 9:30 club, washington, d.c.


the birthday massacre

on nov. 15 @ empire, springfield, va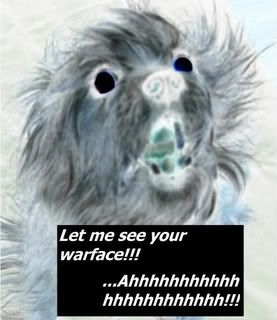 click "read more" to see the playlist!
miss the show? you don't have to feel bad…there's a podcast!
…and be sure to like us on facebook!
thank you for listening! have a terrific week!
| Song | Artist | Album | Label | Year |
| --- | --- | --- | --- | --- |
| | | | | 2014 |
Playlist temporarily unavailable.