Dog Germs

dog germs 11/26/14 edition

no new music for dog germs tonight/this morning, but we will start out the show with some metal! saturday night at the canal club here in rva are 3 of rva's heaviest tribute bands…zombie xxx (white zombie/rob zombie), more beer (metallica), and wrathchild (iron maiden)…so we will hear some tracks from each of the bands that have inspired these locals to make this awesome event happen!

but do not worry…i will still be playing plenty of industrial, darkwave, and other as usual as well as your killer requests!




zombie xxx, more beer, wrathchild

on nov. 29th @ the canal club, richmond, va


hanzel und gretyl, deist requiem, machines of living death

on dec. 20th @ fallout, richmond, va


billy idol

on jan. 25th @ the lincoln theatre, washington, d.c.


spandau ballet

on feb. 2nd @ 9:30 club


swans

on march 26th @ the broadberry, richmond, va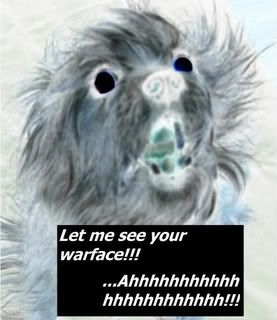 click "read more" to see the playlist!
miss this vicious show? well, try and tame the podcast!
…and be sure to like us on facebook!
thank you for listening! have an awesome terrific week!
| Song | Artist | Album | Label | Year |
| --- | --- | --- | --- | --- |
| | | | | 2014 |
Playlist temporarily unavailable.