Dog Germs

dog germs 1/21/15 edition

no new musics for dog germs this time, but we will start the show off with a couple of billy idol tracks for those of you lucky enough to go to the sold out show on sunday in d.c.!

…and of course i will be playing tons of other great songs, including any requests you may wanna throw at me!

billy idol on jan. 25th @ the lincoln theatre, washington, d.c.
spandau ballet on feb. 2nd @ 9:30 club
gang of four on march 3rd @ 9:30 club, washington, d.c.
the church on march 9th @ 9:30 club, washington, d.c.
swans on march 26th @ the broadberry, richmond, va
coal chamber, filter, combichrist, american head charge on april 7th @ the norva, norfolk, va
the blackout shift, the gloom!, the cemetery boys, sight obscene, the recently deceased on april 25th @ the riffhouse, chesapeake, va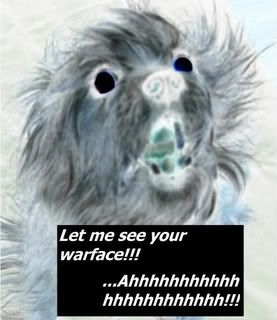 click "read more" to see the playlist!
missed just this one show? retain your perfect record via the podcast!
…and be sure to like us on facebook!
thank you for listening! enjoy the week!
| Song | Artist | Album | Label | Year |
| --- | --- | --- | --- | --- |
| | | | | 2015 |
Playlist temporarily unavailable.