Dog Germs

dog germs 4/1/15 edition

we get the show going with music from seabound and architect for those of you going to the show in springfield on sunday, followed by music from filter and combichrist for those of you going to their show in norfolk next tuesday!

plus, we will hear new music from ivardensphere, mind.in.a.box, and as well as from the new album by the late '70s british punk band the rezillos!

all this and so much more, including your requests!

***upcoming event***:




vaxsination: i am not mentioning this on the air, but i'm djing at fallout on wednesday, april 8th, 9 pm to 2 am. there is no cover to get in…if you like the dog germs music, then you will probably like the vaxsination music! hope to see you all there!

upcoming shows:


seabound, architect, guns out at sundown

on april 5th @ empire, springfield, va

coal chamber, filter, combichrist, american head charge

on april 7th @ the norva, norfolk, va

fractured fairytales, abbey death, succubus sorority, knuckles & guns, synthetic nightmare, proceed the eye

on april 11th @ riffhouse, chesapeake, va

covenant, the labyrinth, the rain within

on april 18th @ fallout, richmond, va

the blackout shift, scarecrow's curse, the cemetery boys, sight obscene, pain!

on april 25th @ the riffhouse, chesapeake, va


velvet acid christ, mindless faith, venal flesh

on may 1st @ fallout, richmond, va


marilyn manson

on may 6th @ the national, richmond, va

laibach

on may 11th @ black cat, washington, d.c.

psychedelic furs

on may 22nd @ the national, richmond, va


rob zombie

on june 5th @ nteloswireless pavilion, portsmouth, va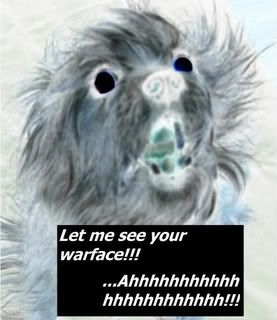 click "read more" to see the playlist!
miss this extravagant show? then let the podcast overwhelm you!
…and be sure to like us on facebook!
thanks to you all for listening! may you have a spectacular week!
| Song | Artist | Album | Label | Year |
| --- | --- | --- | --- | --- |
| | | | | 2015 |
Playlist temporarily unavailable.