Dog Germs

dog germs 5/13/15 edition

the ministry show last week was amazing…i'm even wearing my long-sleeve ministry shirt i got from the show…what was i thinking? actually the shirt looks really freaking cool! and thanks again to ashby for covering dog germs last week!

now, i'm back behind the console and we get it started with some pixies for those of you heading to norfolk for their show tonight (and yes i'm jealous of you all that are going!)! and for those of you sticking around in norfolk 'til the 15th, we will hear some music from heretics in the lab and gull who will be playing at the iguana that night!

plus, i have new music from flash bastard, late night jazz, and, believe it or not, :wumpscut:!

all this and more, including your requests! tune in at 1:00 am!

***upcoming event***:




vaxsination: i am not mentioning this on the air, but i'm djing at fallout on wednesday, may 13th, 9 pm to 2 am. there is no cover to get in…if you like the dog germs music, then you will probably like the vaxsination music! hope to see you all there!

upcoming shows:





pixies

on may 13th @ the norva, norfolk, va


heretics in the lab, gull, severance replay

on may 15th @ the iguana, norfolk, va


william control and the neuromantic boys

on may 20th @ canal club, richmond, va

psychedelic furs on may 22nd @ the national, richmond, va
en esch, ghostfeeder, machine chop inc. on may 25th @ fallout, richmond, va
the psychedelic furs on may 23rd @ the norva, norfolk, va
billy idol on june 2nd @ the national, richmond, va
rob zombie on june 5th @ nteloswireless pavilion, portsmouth, va
wire on june 6th @ black cat, washington, d.c.
the rezillos on july 8th @ black cat, washington, d.c.
kmfdm, chant, seven factor on july 31 @ state theatre, falls church, va
the adicts and reverend horton heat on sept. 13 @ the norva, norfolk, va
prong on november 11th @ canal club, richmond, va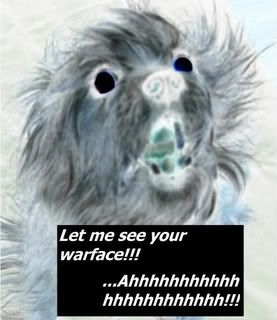 click "read more" to see the playlist!
miss this show? it doesn't have to be that way…podcast!
…and be sure to like us on facebook!
thanks for listening! have a terrifical week!
| Song | Artist | Album | Label | Year |
| --- | --- | --- | --- | --- |
| | | | | 2015 |
Playlist temporarily unavailable.