Dog Germs

dog germs 5/27/15 edition

this edition of dog germs kicks off with one of my favorite billy idol tracks…for those of you all going to see him at the national here in richmond on tuesday!

also on this edition, we'll hear new music from deist requiem, prong, and cancerslug!

all this and tons more, including your wonderful requests!

upcoming shows:

billy idol on june 2nd @ the national, richmond, va
rob zombie on june 5th @ nteloswireless pavilion, portsmouth, va
wire on june 6th @ black cat, washington, d.c.
hanzel und gretyl on june 17th @ the annex, charlottesville, va
the rezillos on july 8th @ black cat, washington, d.c.
kmfdm, chant, seven factor on july 31 @ state theatre, falls church, va
the adicts and reverend horton heat on sept. 13 @ the norva, norfolk, va
prong on november 11th @ canal club, richmond, va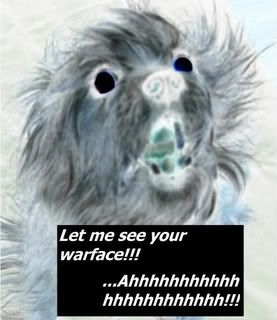 click "read more" to see the playlist!
you didn't miss this show because of the podcast!
…and be sure to like us on facebook!
thanks for listening…have a super week!
| Song | Artist | Album | Label | Year |
| --- | --- | --- | --- | --- |
| | | | | 2015 |
Playlist temporarily unavailable.