Dog Germs

dog germs 11/3/15 edition

tonight's show kicks off with music from ego likeness, die sektor, and the rain within who will all be playing tomorrow night here in richmond at fallout!

plus, we will hear new music from iamx and aesthetic perfection!

…and of course we will hear plenty of other awesome songs, including your requests!

***upcoming event***:




vaxsination: i am not mentioning this on the air, but i'm djing at fallout on wednesday, november 11th, 9 pm to 2 am. there is no cover to get in…if you like the dog germs music, then you will probably like the vaxsination music! hope to see you all there!

upcoming shows:

ego likeness, die sektor, the rain within on november 4th @ fallout, richmond, va
public image ltd. on november 11th @ u street music hall, washington, d.c.
hanzel und gretyl, venal flesh, machine chop inc. on december 5th @ fallout, richmond, va
killing joke with soft moon on february 21st @ the broadberry, richmond, va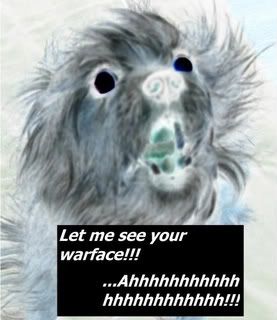 click "read more" to see the playlist!
…and be sure to like us on facebook!
thank you all for listening! and have a fantastic week!
| Song | Artist | Album | Label | Year |
| --- | --- | --- | --- | --- |
| | | | | 2015 |
Playlist temporarily unavailable.