The Lotus Land Show presents: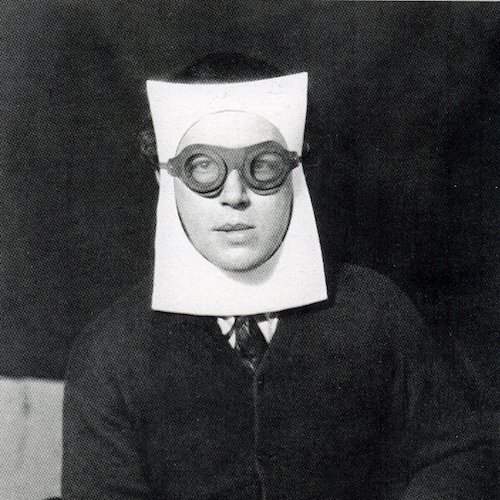 Andre Breton – Man Ray – 1930
Thanks for tuning in! Check out the playlist below VVV
Pere Ubu – Modern Dance – The Modern Dance
Yeah Yeah Yeahs – Y Control – Fever To Tell
The Dolgru Yol Turkish Ensemble – Nino Nino – Turkish Delight
Kelly Hogan – Senor El Gato – the Bottle Let Me Down
>>>
Oingo Boingo – Insanity – Boingo
Madonna – Secret Garden – Erotica
The Tear Garden – With Wings – To Be an Angel Blind, the Crippled Soul Devide
Conspiracy of Owls – A Silver Song – Conspiracy of Owls
>>>
Wax Taylor – Que Sara (Phonovision Symphonic version) – Phonovision Symphonic Orchestra
The Louvin Brothers – Satan Is Real – Satan Is Real
Asylum Street Spankers – I Am My Own Grandpa – the Bottle Let Me Down
16 Horsepower – Clogger – Secret South
>>>
(BrownCo Pick of the Week) Hope Sandival and the Warm Inventions – Day Disguise
The Legendary Pink Dots – I Love You In Your Tragic Beauty – Crushed Velvet Apocalypse
The Chameleons – Don't Fall – Script of the Bridge
The Empire Hideous – Mr. Barnum – Body of Work
Murder at the Registry – Wo bin ich (Menthe Mix) – The Second Wave
Uncle Acid and the Deadbeats – Mind Crawler – Mind Control
>>>
Positive No – Reinvent the Space – Single http://positiveno.com/
Chapterhouse – Breather – Whirlpool
No Joy – Hare Tarot Lies – Wait to Pleasure
The Sun Days – You Can't Make Me Make Up My Mind – Album
>>>
 Yma Sumac – Cha Cha Gitano – Mambo!
John Barry and his Orch. – Beat Girl
Robert Dresnin – Chant of the Moon
Playlist:
Playlist temporarily unavailable.
michaelmiracle The Lotus Land Show November 30th, 2016
Posted In: Music Shows