What the Fontaine?! presents:
"What the Fontaine?!: You never know what you'll hear next on this fun mix of tunes from across the decades and musical genres."
Tonight 9-11pmEDT I've got a pair of tickets to give away for next Monday's Mike Watt show at Capital Ale House. So I'll play ya some Minutemen, fIREHOSE, and Mike Watt solo. Plus I'll have lots of other LPs and CDs to spin. Then I'll be back tomorrow (Saturday) 3-5pm to play you lots of '80s vinyl. Tune in to both!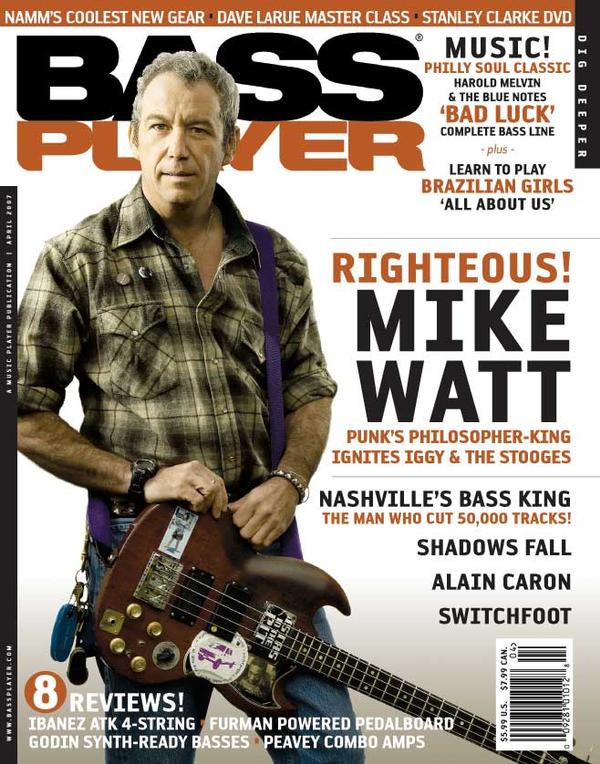 Twitter: http://twitter.com/WhatTheFontaine
Facebook: http://www.facebook.com/pages/Richmond-VA/What-the-Fontaine-on-WRIR-973-FM/273679064155
Phone: 804.649.9737
CLICK HERE for tonight's podcast.
More playlists/podcasts: http://www.wrir.org/author/fontaine
————————————————————————————————-
Meat Beat Manifesto – United Nations
Brian Eno – Skysaw
The Coathangers – Perfume
Louis Prima, Phil Harris, Sebastian Cabot – I Wanna Be Like You
Dag – Lovely Jane
Beatles – Drive My Car
Fontaines D.C. – Hurricane Laughter
Eddie Cochran – Twenty Flight Rock
NSS – 2000 Light Years From Home  [Rolling Stones cover]
Minutemen – The Glory of Man
Mike Watt – Arrow-Pierced-Egg-Man  [Monday at CapAleHouse]
fIREHOSE – Brave Captain
Buzzcocks – Alive Tonight
Piranha Rama – Stop It  [Monday at CapAleHouse]
Peelander-Z – Mad Tiger
Anthrax – I'm the Man (Censored Radio Version)
Melvins – Bar-X the Rocking M  [Tues at Broadberry]
No Trend – Freak
The Stooges – T.V. Eye
Captain Beefheart – Ella Guru
Loretta Lynn – Have Mercy  [w/ Jack White]
Spike Jones + His City Slickers – William Tell Overture  [horse race]
The Strangeloves – Cara-Lin
Sextile – AVC
Nitzer Ebb – Fun to Be Had
LCD Soundsystem – Drunk Girls
The Pop Group – Rob a Bank
Tom Waits – Step Right Up
Lubricated Goat – Bullock
Soulfly – In the Meantime  [Helmet cover]
Ministry – Just Like You
Velvet Underground – What Goes On
Show Archive
Play show
/
Add show to playlist
Playlist:
Playlist temporarily unavailable.
Fontaine What the Fontaine?! October 11th, 2019
Posted In: Music Shows