Open Source RVA presents:
GETTING READY FOR THE PARTY! On Friday's raucous edition of Open Source RVA, heard at noon on WRIR 97.3 FM, we celebrate the station's 15th anniversary with Lance Koehler,, the drummer for NO BS! Brass Band (pictured) and BIG NO, two of the stellar musical acts performing at WRIR's 15th Anniversary Birthday Party on Saturday at The Renaissance. Koehler, also owner and chief engineer at Minimum Wage Studios, talks about balancing touring with the studio life, and details his work with some of the area's best performers, from Bio Ritmo to Tim Barry to Butcher Brown. We also have an eventful installment of our General Assembly report, produced by Brad Kutner of Courthouse News Service. AND GET BACK SATAN! There's also a particularly combustible episode of the Quick & Dirty Council Roundup, brought to you by Melissa Vaughn of RVA Dirt DON'T MISS THE FUN!! Catch it Friday at noon on WRIR 97.3 FM and http://wrir.org.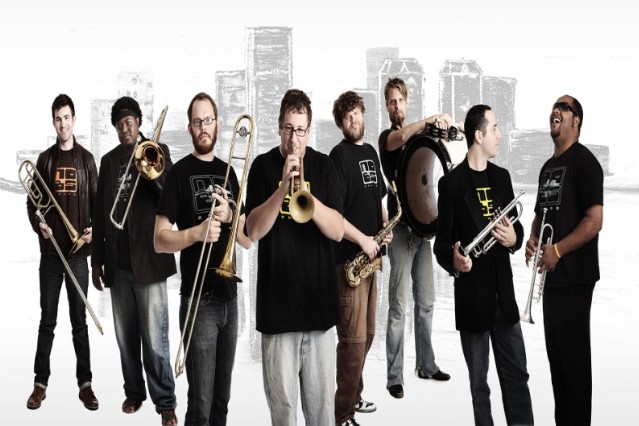 Show Archive
Play show
/
Add show to playlist
Playlist:
Playlist temporarily unavailable.
Krysti Albus Open Source RVA January 31st, 2020
Posted In: Music Shows