Open Source RVA presents:
YOU AIN'T SUPERSTITIOUS!! But an excellent Richmond-based news-talk show just crossed your trail! On Friday's return edition of Open Source RVA, heard at noon on WRIR 97.3 FM, Don Harrison conducts an exit interview with the legendary Karen Stanley. The President and CEO of CARITAS has retired after 22 years at Richmond's largest human services organization. We ask her about the amazing initiatives she's helped to create and spur on, from The Healing Place to CARITAS Works to the $28 million CARITAS Center. Then Dina Weinstein welcomes Afghan journalist and evacuee Khushnood Nabizada. He talks about why it's important for Congress to pass the Afghan Adjustment Act, which allows certain Afghan evacuees to apply for permanent status. Hey, y'all, it's 2023. AVOID SIDEWALK CRACKS WITH THE SOURCE! Friday noon on WRIR 97.3 FM Richmond Independent Radio and wrir.org.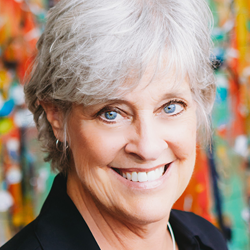 Show Archive
Play show
/
Add show to playlist
Playlist:
Playlist temporarily unavailable.
Krysti Albus Open Source RVA January 13th, 2023
Posted In: Music Shows