SIFTER for the Ear presents: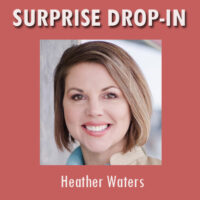 This is a double featuring 2 entries at this year's Richmond International Film Festival (9/26 – 10/1). Rick Wallace was a producer on L.A. Law & Hill Street Blues and EP on The Closer & Major Crimes. He talks about the new film DOUBLE DOWN SOUTH, which he produced with writer/director Tom Schulman (Oscar winner for Dead Poet's Society). We cover:
– How he started on Hill Street Blues
– Working on this film with friend Tom Schulman
– Keno Pool and why it's illegal
– Shooting on real plantations
– Teaching the cast to play pool
Richmonder Justin Geldzahler offers insight into GLUE TRAP, which he wrote and directed in his family cabin. We discuss:
– What he does as "script and continuity"
– Writing the election scenes for Succession
– Watching a rehearsal of Fosse/Verdon
– Where he got the idea for Glue Trap
– Working without water
– His western recognized by GLAD
LINKS
48 HR Film Horror Project
Richmond International Film Festival
Justin Geldzahler's Website
Larry King reads Justin's mean tweet
RIFF screening teaser featuring the classic Byrd anti-littering trailer 
Show Archive
Play show
/
Add show to playlist
Playlist:
Playlist temporarily unavailable.
Jerry Williams SIFTER for the Ear September 8th, 2023