SIFTER for the Ear presents: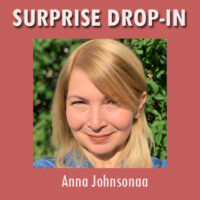 In October 2020, Cadence commissioned 5 writers to create screenplays for their Sitelines BLM program. Three of them were selected to be produced by local cast and crews. They'll be presented at a mini-film fest called ACTION at 1:00pm on Saturday, 10/14 at the Virginia Museum of History and Culture. Admission is free. Omi Green, Professor of Theatre & Africana Studies at William and Mary, served as Program Director and she talks about:
– How Sitelines BLM emerged
– The process from script selection to production
– A brief discussion the 3 shorts
– Why the festival is called "Action"
– The Welcome Table discussions afterward
LINK:
Sitelines BLM
Cadence Bloodlines
VFO prop auction
My review of The Other Black Girl
Playlist:
Playlist temporarily unavailable.
Jerry Williams SIFTER for the Ear September 28th, 2023