SIFTER for the Ear presents: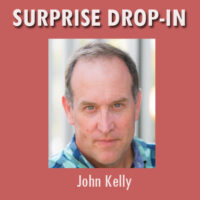 Ricardo Preve is an Argentine filmmaker, photographer and activist, who immigrated to Charlottesville in his youth. He has produced more than 30 films for film and television. His latest doc is personal, because it looks at the continuing struggles of Latinx immigrants in his Virginia hometown. Our interview covers:
– Opening the doc with a Gerry and the Pacemakers song from 1965
– How he sailed from Argentina to Africa to Ft. Lauderdale
– What caused him to start making films
– The inspiration around his hometown's migrant population
– Why the Grapes of Wrath figures into the doc
– How he got around not being able to show children
– The closing song by the Science Choir
LINKS
The Big LiBYRDski Fest
The Virginia Film Festival
Tickets to Sometime, Somewhere
Preve Films
Show Archive
Play show
/
Add show to playlist
Playlist:
Playlist temporarily unavailable.
Jerry Williams SIFTER for the Ear October 6th, 2023