On tonight's installment of Mood Indigo, we'll be diving into some unhappy tracks featured in movies.  We're going all over the map tonight and please don't hesitate to call the studio at (804) 649-9737 with any requests you may have of glum numbers from flicks!
Alicia Coté December 15th, 2017
Posted In: Music, Music Shows
Tags: Mood Indigo, movies, Music show
Tuesday Breakfast Blend presents:
Simply couldn't resist! There are too many good movie songs not to do a part 2.
See the setlist for all the goodness below (click "Read More")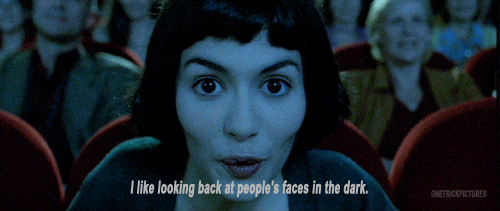 DJ Lylas Tuesday Breakfast Blend April 11th, 2017
Posted In: Music Shows
Tuesday Breakfast Blend presents:
We're SETTLING THE SCORE this morning on the TMBB, playing songs made famous by films, favorites from soundtracks and the occasional made-for-the-movie breakout hit.
I'll be joined in the studio by JACOBI HARRIS!
Have a favorite chanson au cinema? Give us a call at 804 649 9737!
And check out all the songs I played by clicking READ MORE~
DJ Lylas Tuesday Breakfast Blend April 4th, 2017
Posted In: Music Shows