Open Source RVA presents:
A SOURCE TO REMEMBER!! On Friday's end-of-season broadcast of Open Source RVA, heard at noon on WRIR 97.3 FM, we shine a spotlight on the celebrated Violins of Hope project starting next week at Black History Museum & Cultural Center, Virginia Holocaust Museum, and Virginia Museum of History & Culture, and in assorted venues across town — including upcoming concerts featuring the Richmond Symphony. host Don Harrison talks about this unique collection of precious violins rescued and restored from the Holocaust by speaking with founder / master luthier Amnon Weinstein, as well as the executive director of the Virginia Holocaust Museum, Samuel Asher.  ALSO: We hear about the criticisms surrounding the VPM documentary, "How the Monuments Came Down," by speaking with Race Capitol's Chelsea Higgs Wise and filmmaker Jasmine Leeward. Why is the film more about the confederate statues going up, they ask, than about the activism that tore them down? And on a season-closing Curtain Call,  Jerry Williams, Julinda D. Lewis, Susie Hirsch Haubenstock and Clare Boswell review Quill Theatre's "The Bottom Show," and introduce us to Chris Gavaler and Joan Gavaler, the writer and director of Firehouse Theatre's forthcoming "The Zombie Life." JOIN US FOR OUR SUMMER BLOWOUT SALE! Friday at noon on WRIR 97.3 FM and wrir.org.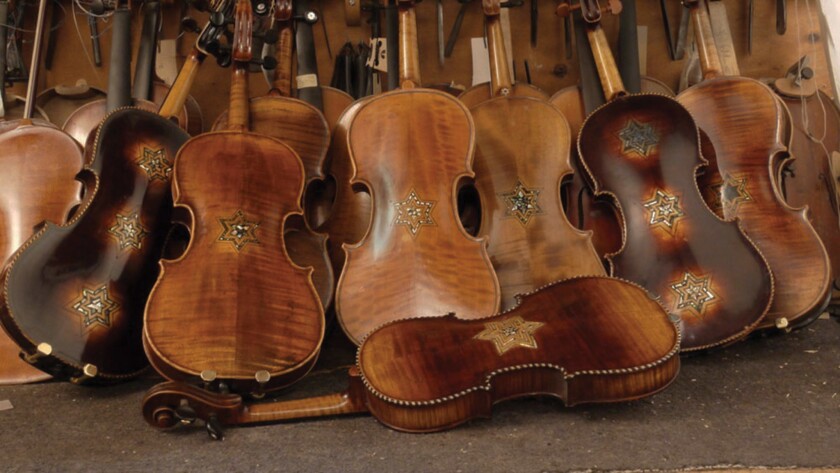 Show Archive
Play show
/
Add show to playlist
Playlist:
Playlist temporarily unavailable.
Krysti Albus Open Source RVA July 30th, 2021
Posted In: Music Shows