Altered Circuitry presents: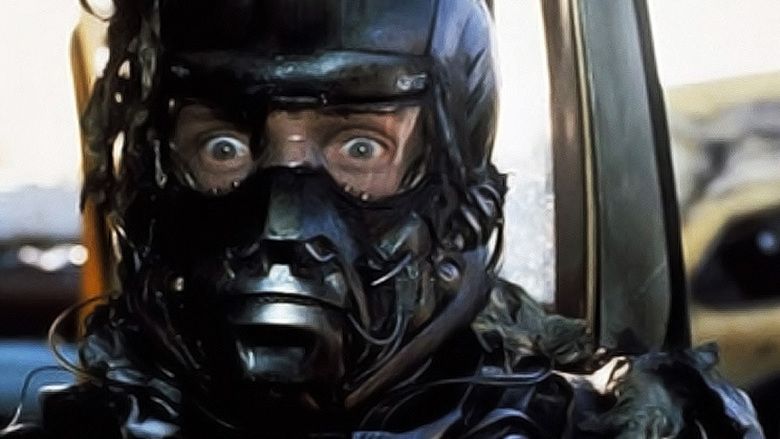 "All the films that could've been, and all the dreams that I could spend"
In Memory of Kevin McFadin
Pilotpriest – Body Double
I used this in the beginning of my show memorializing Jay Westermann, and I really liked the way it worked in that context. Also, that show was the one that made me realize I needed to end my show back in 2019, which I regretted immediately. Kevin gave me an opportunity to get back in, via subbing for him in a time of need, which led to us sharing this time slot.
 Necro Deathmort – In Waves
Great song introduced to me by Kevin. Part of his introduction was pointing out how funny it was that this band's name is "death, three times". One of many examples of our mutually shared lexical appreciation.
Chef Menteur – Pyrymyd Scheme
In keeping with the naming and terminology theme, a prime example of how substitution of the letter 'Y' for other letters within a word can add a whole bevvy of cosmic implications.
Eat Lights Become Lights – Modular Living
A song I was introduced to when Kevin subbed for me one week. Him filling in on Altered Circuitry often led to me being in awe of his ability to do my own show better than I could, and how much fitting electronic music he had to pull out in such occasions.
Ween – Mutilated Lips
A song I found myself wanting to listen to in the time since Kevin's passing. Pretty sure that Kevin was a fan of this album. Plus, tentacles.
Node – Shinkansen East
From an album (Node 2) that Kevin and I enjoyed quite a bit soon after Melissa Harl of Mercury Falls introduced it to me during the changing of the guard one night, in the era in which my show came after hers on Wednesdays. Many thanks to Melissa for the numerous quality recommendations that happened during that era.
Moonweevil – Vertical Tide
Moderat – The Mark (Interlude)
Moonweevil – Tapping Into The Future
This block with its Moonweevil sandwich was meant to re-contextualize the track that was used at one of the climactic moments of the movie Annihilation (great theater viewing for Kevin and I when it came out) with tracks from one of my favorite albums that Kevin turned me on to (and came out around the same time as the movie), that I felt still complimented the Moderat track in its particular strain of atmosphere-catalyzing synth tones.
Johann Johannssonn – Temple
Mandy was one of the last films scored by Johann Johannssonn, and was also one of many memorable theater viewings I had with Kevin. Of all the Johannssonn-scored films I watched and discussed with Kevin over the years, this felt the most fitting to included in this playlist.
VHS Head – Movies that Never Were
VHS Head – Heartbeat In The Brain
These two tracks close out VHS Head's first album, Trademark Ribbons of Gold. I chose them because of the vocal sample in Movies that Never Were that talks about "making movies at the speed of thought." If that were possible, the conversations that Kevin and I had on many a late night would have willed into existence some of the most bizarre films ever seen. There'd be many a whacked out genre flick, but also a whole lot of stuff neither of us would really want to exist in the first place. For every practical effects-fueled Lovecraftian synth-scored neon-tinted sci-fi film, there'd be a career-redefining Gerard Butler movie. Our endless discussions of hypothetical scenarios and premises are something I already miss dearly.
Nmesh – Λvθn™ Nitemare Liquid Mascara (feat. 회사Auto)
Nmesh – Public Radio International
I showed Kevin the movie that was made from this album back in 2021, soon after we reunited after a long stretch of separation for the sake of COVID precaution. I have long been a fan of the vaporwave genre, but know that explaining the whole premise of it quickly sounds pretentious and played out. I thought it was really neat that Kevin was able to see what I saw in this genre of music, particularly through this album. He was always one to give other people's niche interests a chance. Also, he expressed a lot of enthusiasm for the PRI interlude I used here.
Sula Bassana – Moonbase Alpha Alpha
Sula Bassana is another artist I never would have known about if it weren't for Kevin. I figured this would be a good way to kick off the second hour, and I knew that I wanted to have something with some kind of astronaut transmission vocal sample thrown in the mix tonight. This fit the bill excellently.
Amorphous Androgynous – The Witchfinder
Tonally, I just felt like this one fit. Plus, Kevin would periodically tell me that I should watch Witchfinder General, and I still haven't. One of these days.
Flying Lotus – Pain and Blood
Flying Lotus – War Lords
Flying Lotus – Sachi
Several Kevin points of relevancy here. I lent Kevin a few Flying Lotus albums after him and I watched Kuso, a film directed and scored by Flying Lotus that is truly mondo bizarre. Much like our viewing of nmesh's Dream Sequins The Movie, it was an instance that I hold in my head as a symbol of Kevin's open-mindedness about music. Also, these three tracks are from an anime that Flying Lotus scored, which makes me think back fondly to Kevin's stories about taking his daughter to anime conventions, and his amusing observations therein. Also, there's a Pink Floyd sample.
Psilogod – Exquisite Landscapes
Whenever I think of Psilogod, I think of the time I was telling my friend Zach about this album back when it first came out. He asked me what kind of music it was, and when I responded with "psychedelic glitch-hop" he just laughed and asked "what the hell is that?" This conversation occurred before I had ever met Kevin, but in a certain way it definitely feels like an indicator that Kevin and I were destined to find each other.
E GONE – Bring Axe And Rope
Alex Somers – Avalanche
Alex Somers – Sooner
I call this block 'A Psychedelic Gold Rush in Three Parts.' The first track is from one of my favorite Sunrise Ocean Bender releases, Advice To Hill Walkers by E GONE. The two Alex Somers tracks are from the albums Siblings 1&2, which are comprised of album-friendly edits of music that Somers recorded for his score for the film Dawson City: Frozen Time. This film changed my life, and I wouldn't have known about it if Kevin hadn't sent me the trailer for it back in 2016. And yet, he still thanked me numerous times for showing him the film and turning him on to the director, Bill Morrison, even though he had done both of those things for me.
Cluster – Caramel
Kevin knew the virtue of getting a little krauty at times better than most. There was one week in 2021 where I found myself listening to this song and Bela Lugosi's Dead by Bauhaus repeatedly, and I came to associate the two in my mind. Around the same time, Kevin was telling me about a psych discord server he had joined. I always loved Kevin's stories of interacting with other psych heads and his airing of psych grievances, so I was very excited about the discord development. I told him that if he really wanted to stir up some controversy in the discord, he should put forth the idea that Caramel by Cluster is the Bela Lugosi's Dead of krautrock.
Oneohtrix Point Never – Love in the Time of Lexapro
The tone of this song is something I find myself drawn to in times of grief. It's impossible to put into words effectively, but something about it really captures the feeling of sorrow on behalf of someone you care deeply about.
The Chemical Brothers – The Private Psychedelic Reel
Everything about this song reflects my enthusiasm for Kevin's existence. There's not much more I can say beyond that.
Playlist:
TheWizardKing Altered Circuitry April 27th, 2023
Posted In: Music Shows