Songs From The Big Hair

Songs From the Big Hair: Fontaine w/ The Slits, Black Flag, Ministry, Run DMC, etc.

Fontaine here this Saturday 3-5pm bringing you the Eighties tunes. Sadly, this week we lost Ari Up of The Slits to cancer. I'll play a couple of Slits songs, plus plenty of punk, 80s industrial, bands like Scratch Acid, Pylon, ESG, and X-Ray Pop. Tune in!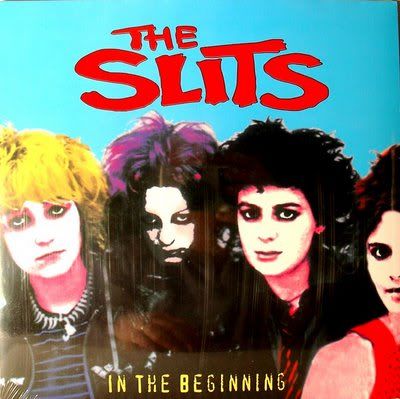 Twitter:http://twitter.com/WhatTheFontaine
Facebook:http://www.facebook.com/pages/Richmond-VA/What-the-Fontaine-on-WRIR-973-FM/273679064155
AIM: WhatTheFontaine Phone: 804.649.9737
Check here later for today's podcast.
All podcasts:http://www.radio4all.net/index.php/contributor/3857
Click "Read More" for song list.

The Slits – I Heard it Through the Grapevine [R.I.P. Ari Up]
The Slits – Love und Romance
Gang of Four – I Found that Essence Rare
X Ray Pop – La Machine a Rever
The Birthday Party – Waving My Arms
ESG – Moody
Massacre – Legs
Dead Kennedys – We've Got a Bigger Problem Now
Circle Jerks – Coup d'Etat
Bad Brains – I Against I
DOA – War
Minutemen – The Glory of Man
Black Flag – I Love You
Joan Jett – Cherry Bomb
Minor Threat – Good Guys (Don't Wear White)
Angry Samoans – Steak Knife
Meat Puppets – The Whistling Song
Mudd Helmut – Give Me Sensation [for Stacy Prescott R.I.P.]
The Plasmatics – Headbanger
Pylon – Stop It
Scratch Acid – She Said
Big Black – Jordan Minnesota
Butthole Surfers – Woly Boly
Einsturzende Neubauten – Morning Dew
Nine Inch Nails – Kinda I Want To
Ministry – Just Like You
The Cassandra Complex – Moscow Idaho
Nitzer Ebb – Murderous
KMFDM – More and Faster
Meat Beat Manifesto – God O.D. (part two)
Public Enemy – You're Gonna Get Yours
Run DMC – You Be Illin'
Boogie Down Productions – Jimmy

Playlist temporarily unavailable.