What the Fontaine?!

WTF: Guests Scott and Trevor from Hex Machine

"What the Fontaine?!: You never know what you'll hear next on this fun mix of tunes from across the decades and musical genres."

In the first hour of the show I'll play Nick Cave and Grinderman songs, since I had such a fun time seeing them in DC Tuesday night. Then in the second hour my guests will be Trevor and Scott from Hex Machine. They'll be talking about their band, the local and national music scene, and their gig tomorrow night at The Triple with Easy Action. (For more info. on that gig, click here.) Tune in 9-11pmEST!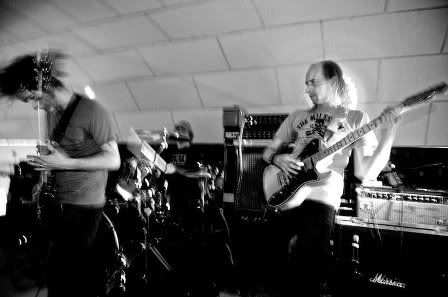 Hex Machine (photo by Nick Kessler)
Twitter:http://twitter.com/WhatTheFontaine
Facebook:http://www.facebook.com/pages/Richmond-VA/What-the-Fontaine-on-WRIR-973-FM/273679064155
AIM: WhatTheFontaine Phone: 804.649.9737
Check here later for tonight's podcast.
All podcasts:http://www.radio4all.net/index.php/contributor/3857
Click "Read More" for song list.

Meat Beat Manifesto – United Nations
Lubec – Your Magic Wand [RVA band]
G. E. (Gef) Fisher – Long Distance Love [RVA band]
The Barriers – From the Dirt [RVA band]
Combichrist – Get Out of My Head [Monday in DC at Fur Nightclub]
Danielle Dax – Fizzing Human Bomb
My Life with the Thrill Kill Kult – Blue Buddha
Birthday Party – Waving My Arms
Birthday Party – Zoo Music Girl
Birthday Party – The Hair Shirt
Nick Cave & the Bad Seeds – Brother My Cup is Empty
Grinderman – Worm Tamer [new!] [saw LIVE Tues.at 9:30 Club]
Grinderman – When My Love Comes Down
Grinderman – Bellringer Blues
Grinderman – No Pussy Blues
talk w/ Scott & Trevor
Hex Machine – Vivisection [Tim Greene mix] [RVA band]
Sliang Laos – Death and the Maiden [RVA band]
Easy Action – Get It [tomorrow night at the Triple w/ Hex Machine!]
Double Negative – Hospitality
The Champs – Andres Segovia Interests Me
Brainflowr – Leery [RVA band]
Human Thurma – Smoking for 2 [RVA band]
Mao Tse Helen – Get Down Syndrome Boogie [RVA band]
Honor Role – Skippy [RVA band]
Todd – The Sedan

Playlist temporarily unavailable.