River City Limits

RCL: Fontaine with special guest Cam DiNunzio (Denali, Heks Orkest)

Fontaine here 5-7pmEST today to bring you music from Richmond bands past and present. Cam DiNunzio joins me to talk & play some of his faves. But first I'll play songs by Bryan Harvey (annual tribute), bands playing Heart Of Winter Fest Feb. 11th, & bands of people I saw last night.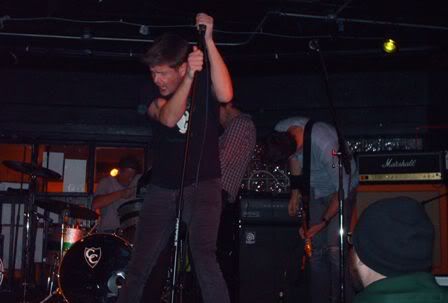 Heks Orkest 12-8-10
Twitter:http://twitter.com/WhatTheFontaine
Facebook:http://www.facebook.com/pages/Richmond-VA/What-the-Fontaine-on-WRIR-973-FM/273679064155
AIM: WhatTheFontaine Phone: 804.649.9737
Check here later for today's podcast.
All podcasts:http://www.radio4all.net/index.php/contributor/3857
Click "Read More" for song list.

Bryan Harvey set (R.I.P. five years ago):
The Dads – Imagination
House of Freaks – Meet Your Heroes
House of Freaks – Rocking Chair
Gutterball – Sugar Fix
King Sour – Garden Weasel
Car Bomb Inc. – Lockdown
Venus Throw – Twelve Glass Soldiers
Druglord – Misery Feeder [playing Heart Of Winter Fest Feb. 11th]
Parasytic – Prophecies [playing Heart Of Winter Fest Feb. 11th]
Point Blank – Thrashenstein
Imperial Order – Fire Cage
Ed Trask set:
Math – Another 30 Second Punk Rock Song
Holy Rollers – Gold
Smalltown Superstar – September 2
Kepone – Knifethrower
Avail – Scuffletown
Honor Role – Listening to Sally
Heks Orkest – Endless Scroll for Player Piano
RPG – Nazi Mindreader
(Young) Pioneers – Pioneers Workers Pact
Sparklehorse – Happy Man
Seymores – Sicker Than You
Damn Near Red – Reunion
Dark Little Rooms – Colder Before It's Warmer
Denali – Church Hill Bricks (demo)
Broken Hips – Fire
Paul Ivey – Skinless
Ki: Theory – No One Gets Hurt

Playlist temporarily unavailable.