Dog Germs

dog germs 9/7/11 edition

so tonight i have a fair amount of new music which includes new tunes from hatemagick, pail, god module, lightphaser, deied, and the house of the last lantern.

of course i have lots of other awesome tunes and requests to abuse your sweet, innocent ears with!

upcoming shows:

league of space pirates return to earth on saturday, sept. 10th @ balliceaux, richmond, va
the viscerex complex tour featuring android lust, roughhausen, and i,parasite on wednesday, sept. 14th, 8pm @ fallout, richmond, va
la mere vipere, machine chop inc., enemy exorcism on saturday, oct. 1 @ maccormick's irish pub, richmond, va
ladytron on oct. 11th @ the 9:30 clup, washington, dc
the damned on oct. 23 @ the black cat, washington, dc
vnv nation on dec. 6 @ the 9:30 club, washington, dc
vnv nation on dec. 7 @ the norva, norfolk, va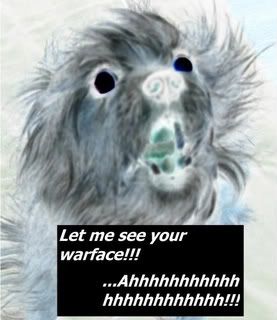 click "read more" to see tonight's playlist!
miss your weekly audio abuse, live? abuse yourself with the recording via podcast!
thanks for listening! enjoy the rest of your week!
| Song | Artist | Album | Label | Year |
| --- | --- | --- | --- | --- |
| | | | | 2011 |
Playlist temporarily unavailable.