What the Fontaine?!

WTF: LCD Soundsystem Name Drops

"What the Fontaine?!: You never know what you'll hear next on this fun mix of tunes from across the decades and musical genres."

Sound Opinions show today had the theme of "hero worship": bands name-dropping some of their musical heroes. Which reminded me of the LCD Soundsystem song "Losing My Edge", where James Murphy name-drops almost a whole radio show's worth of bands! So I'll play music by these artists tonight 9-11pmEDT.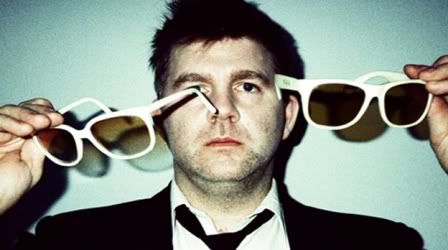 Twitter: http://twitter.com/WhatTheFontaine
Facebook: http://www.facebook.com/pages/Richmond-VA/What-the-Fontaine-on-WRIR-973-FM/273679064155
AIM: WhatTheFontaine Phone:804.649.9737
Check here later for tonight's podcast.
All podcasts: http://www.radio4all.net/index.php/contributor/3857

Click "Read More" for song list.

Meat Beat Manifesto – United Nations
Occultist – Gamma Tomb [tonight at Strange Matter]
999- Emergency [Herman Cain's tax plan = Emergency # in the U.K.]
The Milkstains – The Boot! [new release is on cassette!]
Bow Wow Wow – C30 C60 C90 Go
Scratch Acid – She Said [playing 9:30 Club Nov. 4th!!]
Nick Drake – Pink Moon [pink for Breast Cancer Awareness Month]
The B-52's – Hero Worship
Bands name-dropped by James Murphy in "Losing My Edge":
LCD Soundsystem – Losing My Edge
Can – Dizzy Dizzy
Suicide – Rocket U.S.A.
Captain Beefheart & His Magic Band – Ella Guru
Daft Punk – Da Funk
Beach Boys – Barbara Ann
Jonathan Richman & the Modern Lovers – Dodge Veg-O-Matic
Yaz – Situation
Human League – The Things That Dreams Are Made Of
The Normal – Warm Leatherette
Lou Reed/Velvet Underground – White Light/White Heat
Eric B. & Rakim – I Know You Got Soul
Afrika Bambaataa & Soulsonic Force – Planet Rock
Gil Scott-Heron – The Revolution Will Not Be Televised
The Slits – I Heard it Through the Grapevine
Swans – A Screw (Holy Money)
Soft Cell – Sex Dwarf

Playlist temporarily unavailable.