Dog Germs

dog germs 10/19/11 edition

so no new music tonight….but now that i think about it, i had not played the league of space pirates on my show 'til tonight. so that counts as new music, right! they are playing tomorrow night with low on sanity and cylab–music from all three of those bands kick off tonight's show! plus we will hear a song from the damned who are playing d.c. on sunday!

all this, plus lots of other sparkling tunes to decorate your ears with!

upcoming shows:

cylab, low on sanity, league of space pirates on oct. 19th @ fallout, richmond, va
the damned on oct. 23rd @ the black cat, washington, dc
panic lift, xentrifuge, machine chop inc. on oct. 29th @ fallout, richmond, va
misfits w/point blank on nov. 7th @ kingdom, richmond, va
vnv nation on dec. 6th @ the 9:30 club, washington, dc
vnv nation on dec. 7th @ the norva, norfolk, va
point blank (final show!) on dec. 10th @ empire, richmond, va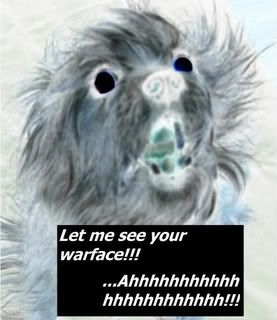 click "read more" to see tonight's playlist!
miss all the chaos or just want to relive it? experience the podcast!
thank you for listening! have a rockstar week!
| Song | Artist | Album | Label | Year |
| --- | --- | --- | --- | --- |
| | | | | 2011 |
Playlist temporarily unavailable.