What the Fontaine?!

WTF: Special Guest Jon Sullivan from Kid Is Qual

"What the Fontaine?!: You never know what you'll hear next on this fun mix of tunes from across the decades and musical genres."

Tonight my guest will be Jon Sullivan from Richmond band Kid Is Qual, who will be joining Kepone, De La Soul, Yo La Tengo, and others at tomorrow's Shadrock Music Fest. We'll play you music from most of these bands plus Jon's old band Sau, and probably lots of other Richmond bands. Join in the fun by tuning in 9-11pmEDT!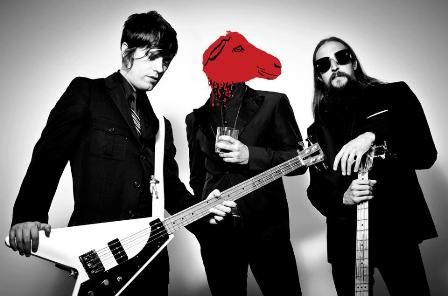 Kid Is Qual
Twitter: http://twitter.com/WhatTheFontaine
Facebook: http://www.facebook.com/pages/Richmond-VA/What-the-Fontaine-on-WRIR-973-FM/273679064155
AIM: WhatTheFontaine Phone:804.649.9737
Check here later for tonight's podcast.
All podcasts: http://www.radio4all.net/index.php/contributor/3857

Click "Read More" for song list.

Meat Beat Manifesto – United Nations
The English Beat – Twist and Crawl
The Slits – Typical Girls
Igor Stravinsky – "Sacrificial Dance" from The Rite of Spring
NASCAR-inspired "Men Driving in Circles" set:
Primus – Jerry Was a Race Car Driver
Ministry – Jesus Built My Hotrod
L7 – Shirley
NASCAR-inspired "Men Driving in Circles" set:
Spike Jones & His City Slickers – Dance of the Hours
Cake – Race Car Ya-Yas
Southern Culture on the Skids – Dirt Track Date
Goldfrapp – Shiny and Warm
KMFDM – Light (Cellulite Radio Dub)
Guitar Wolf – Loverock
Amoeba Men – Animated Meat
talk w/ Jon Sullivan of Kid Is Qual
Kid Is Qual – Knights of Ole
Kepone – Dickie Boys
De La Soul – Potholes in my Lawn
Sau – I Had a Friend
Sau – Hot Log
Kid Is Qual – A.O.T.Y.
Jack's Mannequin – Spinning
Bio Ritmo – Hermano
Kepone – Thin Solution
Kid Is Qual – You're a Crumb, I'm Ole
Lamb of God – Number Six
Kepone – Wrong
Denali – Gunner

Playlist temporarily unavailable.