What the Fontaine?!

WTF: Randy Blythe is Finally Freed!!

"What the Fontaine?!: You never know what you'll hear next on this fun mix of tunes from across the decades and musical genres."

Lamb of God singer (and huge Richmond music scene supporter) Randy Blythe was finally freed from Prague prison today. Yay!!! So why not play some LoG? I've got some other RVA bands, and a bunch of other stuff, so tune in tonight 9-11pmEDT.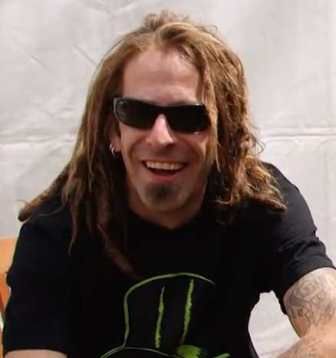 Twitter: http://twitter.com/WhatTheFontaine
Facebook: http://www.facebook.com/pages/Richmond-VA/What-the-Fontaine-on-WRIR-973-FM/273679064155
AIM: WhatTheFontaine Phone:804.649.9737
Check here later for tonight's podcast.
All podcasts: http://www.radio4all.net/index.php/contributor/3857

Click "Read More" for song list.

Meat Beat Manifesto – United Nations
Lamb of God – Everything to Nothing [Randy freed today!]
Beex – Black Boots [Sunday @ Banditos]
Paul Ivey – Casual Wayne [Saturday @ Cellar Door]
Dead Fame – We Can Run [this last Tues @ Fallout]
Chicken Snake – Hogback Road (Route 666)
Peelander-Z – Mad Tiger
Sex Pistols – Anarchy in the UK
The Clash – London's Burning
The Jam – Going Underground
Joe Jackson – Look Sharp
Generation X – One Hundred Punks
Gang of Four – Damaged Goods
The Damned – Neat, Neat, Neat
Motorhead – Ace of Spades
Ministry – Hero
Butthole Surfers – Woly Boly
L7 – Freak Magnet
Lamb of God – The Number Six
Jello Biafra & the Guantanamo School of Medicine – Pets Eat Their Master
The Meatmen – Kisses in the Sunset
Alice Donut – My Boyfriend's Back
Milk Cult – Psychoanalytwist
The Vandals – Ladykiller
Iggy Pop – Funtime
Meat Puppets – The Whistling Song
Pavement – Two States
Talking Heads – Electric Guitar
Shandi's Addiction – Calling Dr. Love
The Kinks – She's Got Everything
LCD Soundsystem – North American Scum
Fatboy Slim – The Rockafeller Skank
Beastie Boys – The Sounds of Science

Playlist temporarily unavailable.