Dog Germs

dog germs 1/30/13 edition

i have a good handful of new music for tonight's show…well actually, a couple of the tracks are from older albums that have been re-released this month; re-released tracks from download and god module! then we will hear brand spanking new tracks from army of the universe, cryogenic echelon, and gentleman junkie!

all this plus a bunch more awesome songs including your requests!

***upcoming event***:
vaxsination: i am not mentioning this on the air, but i'm djing at fallout on wednesday, feb. 13th, 10 pm-2 am. there is no cover to get in…if you like the dog germs music, then you will probably like the vaxsination music! hope to see you all there!

upcoming shows:


hanzel und gretyl, low on sanity, venal flesh on saturday, february 16th @ fallout, richmond, va
god module, ludovico technique, mordacious, and ten cent toys on tuesday, march 12th @ fallout, richmond, va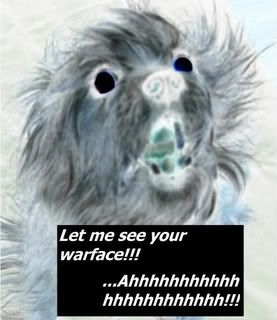 click "read more" to see the playlist!
miss this show and last weeks show? get caught up via the podcasts!
thanks for listening and have an amaxzing week!
| Song | Artist | Album | Label | Year |
| --- | --- | --- | --- | --- |
| | | | | 2013 |
Playlist temporarily unavailable.