Dog Germs

dog germs 6/19/13 heretics in the lab/low on sanity/machine chop inc. edition

tonight i have special guests joining me in the studio: tom morgan from heretics in the lab, brandon bates from low on sanity, and gabe from machine chop inc. will be talking music and other related/unrelated things with us! we will here an onslaught of music from these bands throughout the show as well! …and if that's not enough, you can catch all three of these bands live this thursday here in rva at strange matter!

plus we will hear some new music from arts of erebus and psykkle! but, it all starts off with another new track from skinny puppy's weapon!

this will be an awesome show!

upcoming shows:

heretics in the lab, low on sanity, and machine chop inc. on thursday, june 20th @ strange matter, richmond, va
heretics in the lab, low on sanity, and asylum xiii on friday, june 21st @ buddhas place, newport news, va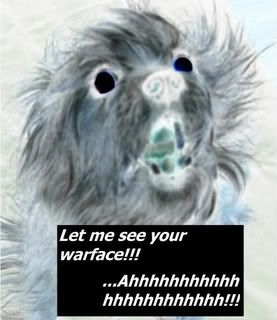 click "read more" to see what's playing now!
miss this amazing show and/or need to hear it again possible in the vicinity of people you wanna impress? use the podcast!
thanks to my incredible guests and thank you world for listening! see ya at the show thursday!
| Song | Artist | Album | Label | Year |
| --- | --- | --- | --- | --- |
| | | | | 2013 |
Playlist temporarily unavailable.