Dog Germs

dog germs 7/31/13 edition

i have a little bit of new music for you all tonight including new stuff from funker vogt, brotherhood, and christine plays viola!

but we start it all off with another fantastic track from skinny puppy's weapon!

all this plus tons more including a very eclectic 2nd hour of show tonight!

…and of course, you're ever dynamic requests!

***upcoming event***:
vaxsination: i am not mentioning this on the air, but i'm djing at fallout on wednesday, august 14th, 10 pm-2 am. there is no cover to get in…if you like the dog germs music, then you will probably like the vaxsination music! hope to see you all there!

upcoming shows:

bella morte, lauren hoffman, and synthetic division on saturday, august 3rd @ jefferson theater, charlottesville, va
low on sanity vs. synthetic nightmare w/machine chop inc. on thursday, august 15th @ fallout, richmond, va
cemetery boys, human services, opt out, asylum xiii, proceed the eye on friday, august 30th @ stone house lounge, norfolk, va
velvet acid christ, the twilight garden, and venal flesh on tuesday, october 8th @ fallout, richmond, va
nine inch nails on friday, october 18th @ verizon center, washington, d.c.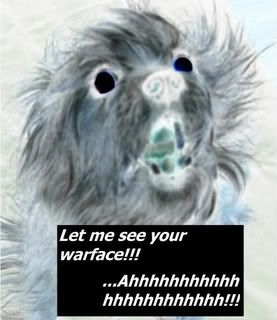 click "read more" to see the playlist!
if you need a second take at this edition of dog germs, here's the podcast!
| Song | Artist | Album | Label | Year |
| --- | --- | --- | --- | --- |
| | | | | 2013 |
Playlist temporarily unavailable.