What the Fontaine?!

WTF: The Big Thaw

"What the Fontaine?!: You never know what you'll hear next on this fun mix of tunes from across the decades and musical genres."

After a cold, cold start to the week, things are thawing out and actually going to be warm tomorrow! But the thaw revealed a burst pipe in my basement, and today my heat went out. Ah, life in the big city (or whatever you wanna call RVA). Anyhow, after listening to Greta hosting Salad Days with all vinyl, I thought I'd do the same. Lotsa 80s LPs and 45s. Tune in 9-11pmEST.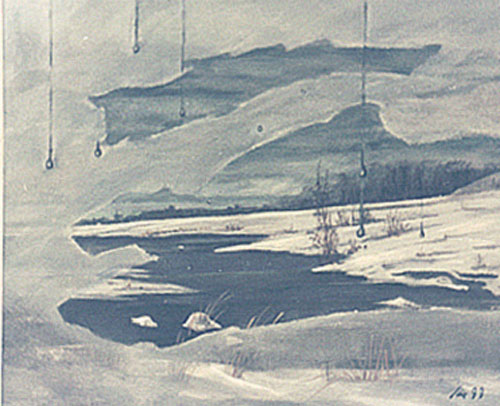 Twitter: http://twitter.com/WhatTheFontaine
Facebook: http://www.facebook.com/pages/Richmond-VA/What-the-Fontaine-on-WRIR-973-FM/273679064155
AIM: WhatTheFontaine Phone: 804.649.9737
Check here later for tonight's podcast.
All podcasts: http://www.radio4all.net/index.php/contributor/3857

Click "Read More" for song list.

Meat Beat Manifesto – United Nations
Psychedelic Furs – Mr. Jones
The Slits – I Heard It Through the Grapevine
Gang of Four – Producer
Liquid Liquid – Optimo
No Trend – Freak
Butthole Surfers – Lady Sniff
Wire – Two People in a Room
ATV – Life
The Cure – Plastic Passion
Plastic Bertrand – Ca Plane Pour Moi
Big Black – He's A Whore
Units – Cannibals
Divine – Born to Be Cheap
The Tubes – White Punks on Dope
Slapp Happy – Everybody's Slimmin'
Orchestral Manoeuvres in the Dark – This Is Helena
The Normal – Warm Leatherette
Ministry – Just Like You
The Birthday Party – The Hair Shirt
The Cassandra Complex – Moscow Idaho
Killing Joke – Tension
Negativland – Theme From a Big 10-8 Place
Simple Minds – Changeling
Bow Wow Wow – Sexy Eiffel Tower [request]
Lene Lovich – Lucky Number
X Ray Pop – La Machine a Rever
Gary Numan – Metal
Siouxsie + Banshees – Cities in Dust
Afrika Bambaataa + Soulsonic Force – Looking for the Perfect Beat
Trouble Funk – Let's Get Small
Danielle Dax – Cold Sweat

Playlist temporarily unavailable.