A Party Of One

Party of One: I Get By With A Little Help…

Today is all about records and songs and artists I'd have never heard about were it not for WRIR.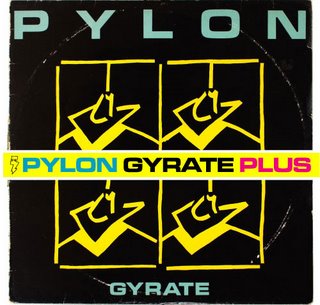 Call up! Donate! 804-622-9747
Tweet! @WRIR
Click "Read More" for the playlist!
Asie Payton – Asie's Jam
The Black Keys – Midnight In Her Eyes
J Roddy Walston & The Business – I Think of You
The Heavy – Sixteen
No BS! Brass Band – RVA All Day
Gogol Bordello – Start Wearing Purple
Tom Waits – Chocolate Jesus
Duchess of York – Little Boom Box
Television – Little Johnny Jewel
Jimi & Me – Party of One Theme
This Week's Featured Album:
Pylon's "Gyrate"
Stop it
Danger!!
The Sonics – Strychnine
Nostalgia 77 – Seven Nation Army
The Feelies – Loveless Love
The Slickee Boys – Going All The Way/Glendora
Death – Where do we go from here?
Them – I Can Only Give You Everything
Thanks For Listening!!!
Playlist temporarily unavailable.