Dog Germs

dog germs 3/25/15 edition

this edition of dog germs kicks off with some tracks from the legendary swans who will be here in richmond on thursday!

plus, we will hear a couple of tracks from machine chop inc. who will be playing with manzara at fallout here in richmond on monday!

and also we will hear new music from annodalleb and renjā!

of course there will plenty of other awesome songs played as well including your requests!

upcoming shows:


swans

on march 26th @ the broadberry, richmond, va


machine chop inc.

and

manzara

on march 30th @ fallout, richmond, va


seabound, architect, guns out at sundown

on april 5th @ empire, springfield, va

coal chamber, filter, combichrist, american head charge

on april 7th @ the norva, norfolk, va

fractured fairytales, abbey death, succubus sorority, knuckles & guns, synthetic nightmare, proceed the eye

on april 11th @ riffhouse, chesapeake, va

covenant, the labyrinth, the rain within

on april 15th @ fallout, richmond, va

the blackout shift, scarecrow's curse, the cemetery boys, sight obscene, pain!

on april 25th @ the riffhouse, chesapeake, va


velvet acid christ, mindless faith, venal flesh

on may 1st @ fallout, richmond, va


marilyn manson

on may 6th @ the national, richmond, va

laibach

on may 11th @ black cat, washington, d.c.

psychedelic furs

on may 22nd @ the national, richmond, va


rob zombie

on june 5th @ nteloswireless pavilion, portsmouth, va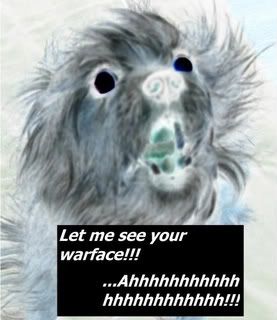 click "read more" to see the playlist!
missed out on this energetic edition? get fueled via the podcast!
…and be sure to like us on facebook!
thank you for listening! have a super terrific week!
| Song | Artist | Album | Label | Year |
| --- | --- | --- | --- | --- |
| | | | | 2015 |
Playlist temporarily unavailable.