What the Fontaine?!

WTF: Willow Oak Massacre

"What the Fontaine?!: You never know what you'll hear next on this fun mix of tunes from across the decades and musical genres."

The willow oak tree in front of my house got butchered today. Damn, really liked the shade, but the city's gonna do what the city's gonna do, right? Anyway … I'm here at WRIR tonight 9-11pmEDT to bring you all sorts of chainsaw-free songs. Tune in!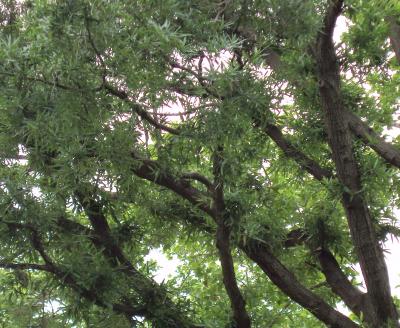 Twitter: http://twitter.com/WhatTheFontaine
Facebook: http://www.facebook.com/pages/Richmond-VA/What-the-Fontaine-on-WRIR-973-FM/273679064155
AIM: WhatTheFontaine Phone: 804.649.9737
Click here for tonight's podcast.
More podcasts: (radio4all) (WTF) (80s) (RCL)
Click "Read More" for song list.
Meat Beat Manifesto – United Nations
The Reverend Horton Heat – Drinkin' and Smokin' Cigarettes
The Two Man Gentlemen Band – Prime Numbers
The Cute Lepers – Terminal Boredom
The Jam – The Modern World
Joan Jett + Blackhearts – Bad Reputation
Dick Dale – Nitro
Jorge Ben – Ponta de Lanca Africano (Umbabarauma)
Deee-Lite – Deee-Lite Theme
T- Rex – 20th Century Boy
Sonic Youth – Catholic Block
Milk Cult – Psychoanalytwist
Liquid Liquid – Optimo
The Cars – Shoo Be Doo / Candy-O
You've Got Foetus on Your Breath – Today I Started Slogging Again
Mission of Burma – 1001 Pleasant Dreams
Siouxsie + Banshees – Dear Prudence
Chemical Brothers – Block Rockin' Beats
Killing Joke – Whiteout
Meat Beat Manifesto – (I Got the) Fear Version
Ministry – Sitgmata
KMFDM – Megalomaniac
Serge Gainsbourg / Howie B. – Ballade de Melody Nelson
Serge Gainsbourg – Marabout
The Rabbit – The Carrot
Beastie Boys – Johnny Ryall
Beastie Boys – Funky Boss
Beastie Boys – Sure Shot
The Crash Baptists – Terribly Swollen
Front 242 – Skin (Fur Coat)

Playlist temporarily unavailable.